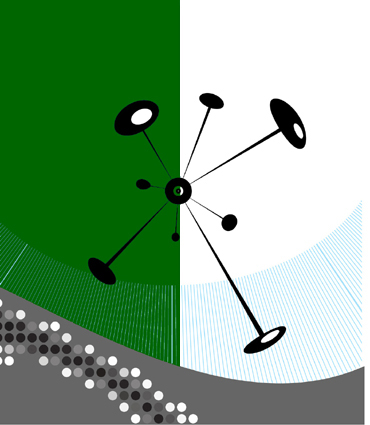 Archives

Vol. 01 No 2 - 1978
Vol. I | 0705 4580 | Autumn 1978
Perspectives on Regional Development Policy

F. E. D. Day
REGIONAL DEVELOPMENT POLICY: SOME INTRODUCTORY COMMENTS

James B. Cannon
INDUSTRIAL INCENTIVES AND MANUFACTURING CHANGE: THE GEORGIAN BAY REGION OF ONTARIO

Frank T. Walton
CANADA'S ATLANTIC REGION: RECENT POLICY FOR ECONOMIC DEVELOPMENT

C. D. Burke
ATLANTIC REGION DEVELOPMENT IN A WORLD PERSPECTIVE

John M. Munro
REGIONAL ECONOMIC POLICIES IN CANADA

Hebert Carter
AUSTRALIAN REGIONAL DEVELOPMENT POLICY IN THE 1970s

Gustav Schachter
REGIONAL POLICIES IN SOUTHERN ITALY SINCE 1945

Benjamin Chinitz
REGIONAL ECONOMIC DEVELOPMENT COMMISSIONS: THE TITLE V PROGRAM

Reviews/Comptes rendus

CHANGING CANADIAN CITIES: THE NEXT 25 YEARS, by Len Gertler and Ron Crowley, with the assistance of Wayne Bond
by Hugh A. Millward

UNEMPLOYMENT INSURANCE: GLOBAL EVIDENCE OF ITS EFFECTS ON UNEMPLOYMENT, edited by Herbert G. Grubel and Michael A. Walker
by Lars Osberg

URBAN ECONOMICS, by Harry W. Richardson
by Thomas Pinfold

BOOKS RECEIVED/OUVRAGES REÇUS

ABSTRACTS

RÉSUMÉS

------------------------

Vol. 01 No 1 - 1978
Vol. 1 | 0705 4580 | Spring 1978

Articles

Kell Antoft
FOREWORD/AVANT-PROPOS

William A. Schaffer
CONSTRUCTING THE NOVA SCOTIA INPUT-OUTPUT SYSTEM

J. A. Schofield
SOME EVIDENCE ON THE ECONOMIC RETURN TO DREE'S INDUSTRIAL DEVELOPMENT ACTIVITY

M. H. Olfert
A DYNAMIC REGIONAL DEVELOPMENT MODEL USING A SIMULATION APPROACH

Jack C. Stabler
THE EFFECT OF A MUNICIPAL LAND BANK ON THE PRICE OF URBAN H0USING: A THEORETICAL ANALYSIS

R. A. D. Beck and D. R. Maki
FACTORS AFFECTING POVERTY IN ATLANTIC CANADA

Michael Foster
AN ECONOMETRIC MODEL OF NOVA SCOTIA

Carl A. Taylor
AN APPLICATION OF MULTIVARIATE ANALYSIS TO REGIONAL DEVELOPMENT: A CASE STUDY OF NOVA SCOTIA

John Jozsa
CROSS-SECTIONAL FACTOR AND CLASSIFICATORY ANALYSIS OF URBAN AREAS AND PSEUDO-HINTERLANDS IN NOVA SCOTIA

F. Jones and J. Lewis
INCREASING THE SUPPLY OF OFFICIAL STATISTICS FOR URBAN RESEARCH: TRAVEL TO WORK INFORMATION FROM LABOUR FORCE SUPPLEMENTARY SURVEYS, 1973, 1974 and 1975

Ross T. Newkirk
THE UTILITY ROUTING PROBLEM: THEORIES AND SOLUTION

J. Beaman, M. Heit and H. Do
ESTIMATING PARTICIPATION IN OUTDOOR RECREATION ACTIVITIES: INSIGHTS GAINED FROM THE CORD STUDY RESEARCH

Giulio Maffini, Peter Alapin and Bruce Murray
A COMPUTER SIMULATION MODEL OF CAPE BRETON

ABSTRACTS

RÉSUMÉS




Back to Archives/Retour aux Archives

The CJRS gratefully acknowledges the financial assistance of the Social Sciences and Humanities Research Council of Canada. La RCSR remercie le Conseil de recherches en sciences humaines du Canada de son soutien.