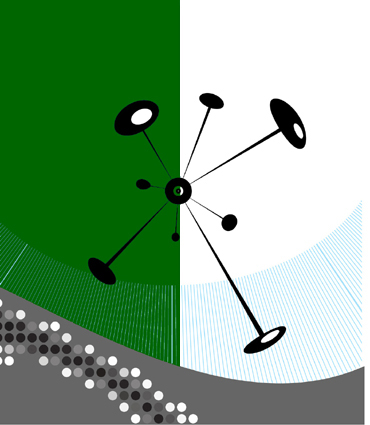 Archives

Vol. 10 No 3 - 1987
Volume X | 0705-4580 | Autumn/Automne 1987

Articles

Nicholas J. Evans and James Pooler
DISTANCE DETERRENCE EFFECTS IN CONSTRAINED SPATIAL INTERACTION MODELS OF INTERPROVINCIAL MIGRATION

Joseph R. Oppong and R. G. Ironside
GROWTH CENTRE POLICY AND THE QUALITY OF LIFE

David Murrell and Andreas Turkiewicz
DETERMINANTS OF URBAN PRICE LEVELS IN CANADA: A TEST OF TWO THEORIES

William P. Anderson
MANUFACTURING INVESTMENT IN CANADA'S REGIONS

Research Notes/Notes de recherche

Rodrigue Tremblay
LE RÔLE DES EXPORTATIONS DANS LA CROISSANCE ÉCONOMIQUE DES RÉGIONS ET DES PAYS

Paul C. Leger
THE ATLANTIC CANADA OPPORTUNITIES AGENCY: QUO VADIS?

Ozay Mehmet
THE NIC CHALLENGE AND THE CHANGING STRUCTURE OF WORLD TRADE: SOME IMPLICATIONS FOR CANADIAN REGIONAL DEVELOPMENT POLICY

Review Essay/Note de lecture

Glen Norcliffe
A REAPPRAISAL OF CANADIAN REGIONAL DEVELOPMENT

Reviews/Comptes rendus

Michael Bradfield
DISPARITIES AND INTERREGIONAL ADJUSTMENT
Kenneth Norrie, Research Director

William J. Coffey
COMMUNITIES ON THE WAY: REBUILDING LOCAL ECONOMIES IN THE UNITED STATES AND CANADA
by Stewart E. Perry

Dean M. Hanink
SPATIAL PRICING AND DIFFERENTIATED MARKETS
edited by G. Norman

Balder Von Hohenbalken
FUZZY ECONOMICS AND SPATIAL ANALYSIS
edited by Claude Ponsard and Bernard Fustier

Bernard Morel
COMPRENDRE ET MAITRISER L'ESPACE: LA SCIENCE RÉGIONALE ET L'AMÉNAGEMENT DU TERRITOIRE
par A. S. Bailly, B. Guesnier, J. H. P. Paelinck et A. Sallez

Bernard Morel
INNOVATION TECHNOLOGIQUE ET REDÉPLOIEMENT INDUSTRIEL RÉGIONAL: UN OUTIL D'ÉVALUATION ET D'ANALYSE
par Michel Mignolet

Marie J. Bouchard
L'ENTREPRISE ALTERNATIVE: MIRAGES ET RÉALITÉS
par Harold Bhérer et André Joyal

ABSTRACTS

RÉSUMÉS

-------------------------

Vol. 10 No 2 - 1987
Volume X | 0705-4580 | Summer/Été 1987

Articles

Pierre-André Julien
LE DÉVELOPPEMENT MICRO-RÉGIONAL, LA PME ET LE DÉVELOPPEMENT MICRO-ÉCONOMIQUE

David Cohen and Jean-Pierre LeGoff
REGIONAL DEVELOPMENT INCENTIVES: A CRITICAL OVERVIEW OF THE EVIDENCE

James M. Dean and Baker A. Siddiquee
MANITOBA OUT-OF-BUSINESS RATES OF GOVERNMENT-ASSISTED AND NON-ASSISTED FIRMS IN MANITOBA, 1973-1984

Andrejs Skaburskis
THE REGIONAL DEVELOPMENT IMPLICATIONS OF SETTLEMENT PLANS: NEW TOWNS VERSUS LONG DISTANCE COMMUTES

Research Notes/Notes de recherche

Philippe Aydalot
LE CONCEPT DE RÉGION DANS LA DÉFINITION DE LA PLANIFICATION RÉGIONALE

Donald J. Savoie
POLITICIANS AND APPROACHES TO REGIONAL DEVELOPMENT: THE CANADIAN EXPERIENCE

Edward J. Chambers
THE INCOME TRANSFER EFFECTS OF A RENT CONTROL PROGRAM

Reviews/Comptes rendus

Geoffrey J. D. Hewings
REGIONAL DYNAMICS: STUDIES IN ADJUSTMENT THEORY
by G. L. Clark, M. S. Gertler and J. E. M. Whiteman

D. R. F. Taylor
SELF-RELIANT DEVELOPMENT IN EUROPE
Edited by Michel Bassand, Ernst A. Brugger, John M. Bryden, John Friedmann and Barbara Stuckey

Nicholas J. Evans
NORTHERN DEVELOPMENT: THE CANADIAN DILEMMA
by R. Page

Roderic Beaujol
FERTILITY IN CANADA: FROM BABY-BOOM TO BABY-BUST
by A. Romaniuc

David F. Ballen
INPUT-OUTPUT ANALYSIS: FOUNDATIONS AND EXTENSIONS
by Ronald E. Miller and Peter D. Blair

ABSTRACTS

-------------------------

Vol. 10 No 1 - 1987
Volume X | 0705-4580 | Spring/Printemps 1987

Articles

O. A. L Auld
AN EVALUATION OF ECONOMIC MANAGEMENT AT THE PROVINCIAL LEVEL: THE CASE OF ONTARIO

Yves Bussière, Richard Marcoux et Morlique Tessier
DÉMOGRAPHIE ET DEMANDE DE TRANSPORT DES PERSONNES: MÉTHODE DE PROJECTION ÉLABORÉE Â PARTIR DU CAS MONTRÉALAIS : 1981-1996

Richard Vincent and fvlark Rosenberg
FOREIGN-TRADE ZONES: DOES CANADA NEED THEM?

F. C. Miller
THE NATURAL RATE OF UNEMPLOYMENT: REGIONAL ESTIMATES AND POLICY IMPLICATIONS

Jacques Raynauld
CANADIAN REGIONAL CYCLES AND THE PROPAGATION OF US ECONOMIC CONDITIONS

Comment/Commentaire

S. E. Drugge
A CRITIQUE OF THE NEOCLASSICAL MIGRATION MODEL AS A NORMATIVE APPROACH TO CANADIAN REGIONAL POLICY: A COMMENT

Review Essay/Note de lecture

Trevor Barnes
A NEW INDUSTRIAL GEOGRAPHY

Reviews/Comptes rendus

Jack C Stabler
THE CANADIAN ECONOMY: A REGIONAL PERSPECTIVE
by Donald J. Savoie

N. H. Lithwick
URBAN ECONOMICS: AN INTRODUCTION
by Alan W. Evans

J. Barry Riddell
REGIONS IN QUESTION: SPACE, DEVELOPMENT THEORY AND REGIONAL POLICY
by Charles Gore

Jay Beaman
TOURISM: A COMMUNITY APPROACH
by Peter E. Murphy

Lance D. Werner
KANADA V SISTEME MEZHDUNARODNYKH EKONOMICHESKIKH OTNOSHENII
by A. D. Borodaevskii

John N. H. Britton
ENTREPRENEURSHIP, INTRAPRENEURSHIP, AND VENTURE CAPITAL: THE FOUNDATION OF ECONOMIC RENAISSANCE
by Robert D. Hisrich

Abraham Hollander
REACTION. THE NEW COMBINES INVESTIGATION ACT
Walter Block, éd.

Bernard Vermot-Desroches
LE DÉVELOPPEMENT LOCAL: L'AVENIR DES COMMUNAUTÉS CULTURELLES ISOLÉES ET DES PETITES RÉGIONS ÉCONOMIQUES
William J. Coffey et Roseann Runte, éd.

Mario Polèse
LE SECTEUR TERTIAIRE EN QUESTION
by Antoine S. Bailly et Denis Maillat

ABSTRACTS

RÉSUMÉS




Back to Archives/Retour aux Archives

The CJRS gratefully acknowledges the financial assistance of the Social Sciences and Humanities Research Council of Canada. La RCSR remercie le Conseil de recherches en sciences humaines du Canada de son soutien.