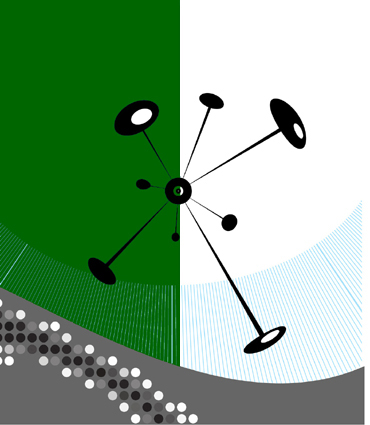 Archives

Vol. 11 No 3 - 1988
Volume XI | 0705-4580 | Autumn/Automne 1988

Articles

Wieslaw Z. Michalak and Kenneth J. Fairbairn
PRODUCER SERVICES IN A PERIPHERAL ECONOMY

Albert Z. Guttenberg
REGIONALIZATION AS A SYMBOLIC PROCESS

Pierre Filion
POTENTIALS AND WEAKNESSES OF STRATEGIC COMMUNITY DEVELOPMENT PLANNING: A SUDBURY CASE STUDY

Daniel V. Gordon and David E. Robinson
ESTIMATING THE PRICE IMPACT OF A DEVELOPMENT PROJECT ON A REGIONAL MARKET

Research Note/Note de recherche

Surendra N. Kulshreshtha
ESTIMATION OF CONTRIBUTIONS OF A RESOURCE SECTOR TO A PROVINCIAL ECONOMY: THE CASE OF SASKATCHEWANPOTASH

Review Essay/Note de lecture

Michael Bradfield
ECONOMIC CRISIS AND THE CRISIS OF ECONOMICS

Reviews/Comptes rendus

Ian McAllister
REGIONS AND REGIONALISM IN THE UNITED STATES
by Michael Bradshaw

Barry Lesser
HIGH TECHNOLOGY, SPACE AND SOCIETY
edited by Manuel Castells

William L. Marr
SOCIAL POLICY IN THE 1990s: AGENDA FOR REFORM
by Thomas J. Courchene

Roger White
INTEGRATED ANALYSIS OF REGIONAL SYSTEMS
edited by P. W. Batey and M. Madden

Guy L. Coté
COMPRENDRE ET MAÎTRISER L'ESPACE, OU LA SCIENCE RÉGIONALE ET L'AMÉNAGEMENT DU TERRITOIRE
par A. S. Bailly, B. Guesnier, J. H. P. Paelinck et A. SalIez

Pierre Baudreault
LA PAROLE ET LE SANG, POLITIQUE ET SOCIÉTÉ EN AMÉRIQUE LATINE
par Alain Touraine

Pierre Hamel
LES POLITIQUES RÉGIONALES EN EUROPE
Dusan Sidjanski et Charles Ricq, éditeurs

ABSTRACTS

RÉSUMÉS

------------------------

Vol. 11 No 2 - 1988
Volume XI | 0705-4580 | Summer/Été 1988

Articles

Glen Norcliffe
INDUSTRIAL STRUCTURE AND LABOUR MARKET ADJUSTMENTS IN CANADA DURING THE 1981-84 RECESSION

James R. Melvin
THE CONSEQUENCES OF FREE TRADE FOR ATLANTIC CANADA

Yves Bussière
LES FLUX DE BIENS ET DE SERVICES DANS LE CHAMP URBAIN MONTRÉALAIS : RÉSULTATS EMPIRIQUES

A. Skaburskis
A COMPARISON OF SUBURBAN AND INNER-CITY CONDOMINIUM MARKETS

F. C. Miller
REGIONAL FISCAL POLICY AND THE GREAT RECESSION OF 1981-1982

Research Notes/Note de recherche

Sten E. Drugge
A THEORETICAL CRITIQUE OF SHIFT AND SHARE ANALYSIS: A GENERAL EQUILIBRIUM APPROACH

Policy Comment/Commentaire

A. Gordon DeWolf, James D. McNiven and Donald S. McPhail
ACOA IN AN INTERNATIONAL AND HISTORICAL CONTEXT

Review Essay/Note de lecture

J. Barry Riddell
THIRD WORLD REGIONS

Reviews/Comptes rendus

John Everitt
THE PRAIRIES AND THE PAMPAS: AGRARIAN POLICY IN CANADA AND ARGENTINA, 1880-1930
by Carl E. Solberg

John F. Watkins
POPULATION STRUCTURES AND MODELS: DEVELOPMENTS IN SPATIAL DEMOGRAPHY
edited by Robert Woods and Philip Rees

Pierre-André Julien
DÉVELOPPEMENT LOCAL ET DÉCENTRALISATION
textes réunis par Bernard Guesnier

Christian Lafrance
LA PME DANS UN MONDE EN MUTATION
sous la direction de Pierre-André Julien

BOOKS RECEIVED/OUVRAGES REÇUS

ABSTRACTS

RÉSUMÉS

------------------------

Vol. 11 No 1 - 1988
Volume XI | 0705-4580 | Spring/Printemps 1988

Introduction

Jacques Ledent and Kao-Lee Liaw
INTERNAL MIGRATION: A MAJOR INTERDISCIPLINARY TOPIC IN REGIONAL AND URBAN RESEARCH

AU COEUR DE LA RECHERCHE URBAINE ET RÉGIONALE, UN SUJET INTERDISCIPLINAIRE: LA MIGRATION INTERNE

Articles

John Vanderkamp and E. Kenneth Grant
CANADIAN INTERNAL MIGRATION STATISTICS: SOME COMPARISONS AND EVALUATIONS

Neil C. Field
MIGRATION THROUGH THE RURAL-URBAN HIERARCHY: CANADIAN PATTERNS

Peter R. Mueser, Michael J. White, and Joseph P. Tierney
PATTERNS OF NET MIGRATION BY AGE FOR U. S. COUNTIES 1950-1980: THE IMPACT OF INCREASING SPATIAL DIFFERENTIATION BY LIFE CYCLE

Kao-Lee Liaw and Jacques Ledent
JOINT EFFECTS OF ECOLOGICAL AND PERSONAL FACTORS ON ELDERLY INTERPROVINCIAL MIGRATION IN CANADA

Marc Termote
L'IMPACT DÉMOGRAPHIQUE INDUIT DES MIGRATIONS INTERPROVINCIALES AU CANADA, 1976-1981

William L. Marr and Frank W. Millerd
MIGRATION AND THE EMPLOYMENT STATUS OF MARRIED WOMEN

Research Note/Note de recherche

Jack C. Stabler and Larry V. St. Louis
SASKATCHEWAN STEEL: A REGIONAL INDUSTRIAL IMPACT ANALYSIS

Policy Comment/Analyse politique

John N. H. Britton
A POLICY PROSPECTUS ON REGIONAL ECONOMIC DEVELOPMENT: THE IMPLICATIONS OF TECHNOLOGICAL CHANGE

Review Essay/Note de lecture

John N. H. Britton
ECONOMIC CHANGE AND THE REGIONAL QUESTION

Reviews/Comptes rendus

Derek Hum
LAND USE AND URBAN FORM: THE CONSUMPTION THEORY OF LAND RENT
by Grant Ian Thrall

Robert M. Bone
LOCAL DEVELOPMENT: THE FUTURE OF ISOLATED CULTURAL COMMUNITIES AND SMALL ECONOMIC REGIONS
Edited by William J. Coffey and Roseann Runte

F. J. Atkins
NEW STRESSES ON CONFEDERATION: DIVERGING REGIONAL ECONOMIES
by Edward A. Carmichael

Jean-Lux Piveteau
RÉANIMATION ET POUVOIR LOCAL
par Richard Morin

ABSTRACTS

RÉSUMÉS




Back to Archives/Retour aux Archives

The CJRS gratefully acknowledges the financial assistance of the Social Sciences and Humanities Research Council of Canada. La RCSR remercie le Conseil de recherches en sciences humaines du Canada de son soutien.