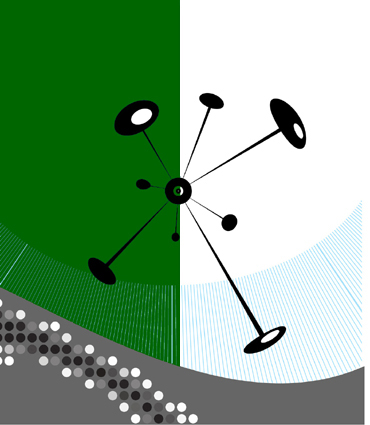 Archives

Vol. 12 No 3 - 1989
Volume XII | 0705-4580 | Autumn/Automne 1989

Presidential Address/Adresse présidentielle

William J. Gillen
SOME COMMENT5 ON OUR THEORIES OF FACTOR MOVEMENTS AND LOCATION

À PROPOS DE NOS THÉORIES SUR LES MOUVEMENTS ET LA LOCALISATION DES FACTEURS DE PRODUCTION

Articles

Douglas A. L. Auld and Peter Dilworth
RESIDENTIAL LAND VALUES, ZON1NG, AND THE PRODUCER-PROTECTION HYPOTHESIS

André Langlois and Eran Razin
SELF-EMPLOYMENT AMONG ETHNIC MINORITIES IN CANADIAN METROPOLITAN AREAS

Research Notes/Notes de recherche

Fazley K. Siddiq and M. Paul Brown
ECONOMIC IMPACT OF ENVIRONMENTAL PRODUCTION

Xavier de Vanssay and Zane A. Spindler
REGIONAL RENT-SEEKING IN CANADIAN SALES TAX REFORM

Reviews/Comptes rendus

Fiona MacKenzie
WOMEN, HUMAN SETTLEMENTS AND HOUSING
edited by Caroline O. N. Moser and Linda Peake

André Joyal
LE DÉVELOPPEMENT LOCAL
par Bernard Pecqueur

Mario Polèse
LES VILLES MOYENNES AU QUÉBEC: LEUR PLACE DANS LE SYSTÈME SOCIO-SPATIAL
par Pierre Bruneau

ABSTRACTS

RÉSUMÉS

------------------------

Vol. 12 No 2 - 1989
Volume XII | 0705-4580 | Summer/Été 1989

Articles

Alan MacPherson
SMALL MANUFACTURING FIRMS AND CANADIAN INDUSTRIAL DEVELOPMENT: EMPIRICAL AND THEORETICAL PERSPECTIVES

B. N. Boots and A. Hecht
SPATIAL PERSPECTIVES ON CANADIAN PROVINCIALISM AND REGIONALISM

James A. Johnson and Ronald D. Kneebone
DETERMINANTS OF AGGREGATE EMPLOYMENT IN CANADIAN PROVINCES

Luc-Normand Tellier
L'APPROCHE TOPODYNAMIQUE : UNE NOUVELLE VOIE POUR L'ÉTUDE DE L'URBANISATION

Research Notes/Notes de recherche

R. L. Mazany
BUYER CONCENTRATION: THE INSHORE GROUNDFISH PROCESSING INDUSTRY IN NOVA SCOTIA

David Murrell, Anthony Myatt, and Andrew Rector
REDUCED-FORM MODEL OF NEW BRUNSWICK LUMBER PRODUCTION

Comment/Commentaire

Jill Grant
HARD LUCK: THE FAILURE OF REGIONAL PLANNING IN NOVA SCOTIA

Reviews/Comptes rendus

Pavlos S. Kanaroglou
CHANGING RESIDENCE: THE GEOGRAPHIC MOBILITY OF ELDERLY CANADIANS
by Herbert C. Northcott

David Ley
PUBLIC PROBLEMS: THE MANAGEMENT OF URBAN DISTRESS
by Christopher J. Smith

Alain Bélanger
MÉTHODES DE MESURE DE LA MOBILITÉ SPATIALE : MIGRATIONS INTERNES, MOBILITÉ TEMPORAIRE, NAVETTES
par Daniel Courgeau

Laurent Deshaies
LA SITUATION DÉMOLINGUISTIQUE DU QUÉBEC
par Marc Termote et Danielle Gauvreau

Bernard Vermot-Desroches
ANALYSE ÉCONOMIQUE SPATIALE
sous la direction de Claude Ponsard

ABSTRACTS

RÉSUMÉS

------------------------

Vol. 12 No 1 - 1989
Volume XII | 0705-4580 | Spring/Printemps 1989
Numéro thématique: Les études régionales face au développement local. Perspectives québécoises / Special theme: Regional studies and local development: A Quebec perspective / Sous la direction de Bruno Jean, Guest Editor

Bruno Jean
INTRODUCTION - LE DÉVELOPPEMENT À SA PLACE: LA PROBLÉMATIQUE DU DÉVELOPPEMENT LOCAL
INTRODUCTION - DEVELOPMENT IN ITS PLACE: ISSUES IN LOCAL DEVELOPMENT

Articles

Bruno Jean
LE DÉVELOPPEMENT RÉGIONAL À L'HEURE DU DÉVELOPPEMENT LOCAL: «LE TEMPS DES INCERTITUDES

Marc-Urbain Proulx
LA PLANIFICATION DU DÉVELOPPEMENT TERRITORIAL: CONCERTATION DES ACTEURS RÉGIONAUX ET DÉVELOPPEMENT MÉSOGÈNE

Béatrice Sokoloff
LA PLACE DES MRC DANS LES DYNAMISMES RÉGIONAUX

Hugues Dionne
DÉVELOPPEMENT AUTONOME DU TERRITOIRE LOCAL ET PLANIFICATION DÉCENTRALISÉE

André Joyal
LES ENTREPRISES ALTERNATIVES DANS LE DÉVELOPPEMENT LOCAL

Serge Côté
CONJONCTIONS ET OPPOSITIONS: SUR QUELQUES RAPPORTS ENTRE LES THÉORIES ET LES POLITIQUES DE DÉVELOPPEMENT RÉGIONAL

Juan-Luis Klein
RAPPORTS SOCIAUX ET RÉGION

Danielle Lafontaine
LES ÉTUDES RÉGIONALES QUÉBÉCOISES: PROBLÈMES DE SPÉCIFICITÉ ET DE DÉLIMITATION

Comptes rendus/Reviews

Alun E. Joseph
MEDICAL GEOGRAPHY
by Melinda S. Meade, John W. Florin and Wilbert M. Gesier

L. Andm Sandberg
INDUSTRIAL LOCATION, PRINCIPLES AND POLICIES
by Keith Chapman and David Walker

David R. W. Jones
POLITICS, SECURITY AND DEVELOPMENT IN SMALL STATES
edited by Colin Clarke and Tony Payne

Laurent Deshaies
GÉOGRAPHIE DE L'AMÉNAGEMENT
par Pierre Merlin

André Archer
LES TRANSFORMATIONS AGRAIRES AU PORTUGAL. CRISE, RÉFORME ET FINANCEMENT DE L'AGRICULTURE
par Jean-Paul Carrière

Mario Polèse
LE SECTEUR TERTIAIRE EN QUESTION
by Antoine S. Bailly et Denis Maillat

ABSTRACTS

RÉSUMÉS




Back to Archives/Retour aux Archives

The CJRS gratefully acknowledges the financial assistance of the Social Sciences and Humanities Research Council of Canada. La RCSR remercie le Conseil de recherches en sciences humaines du Canada de son soutien.