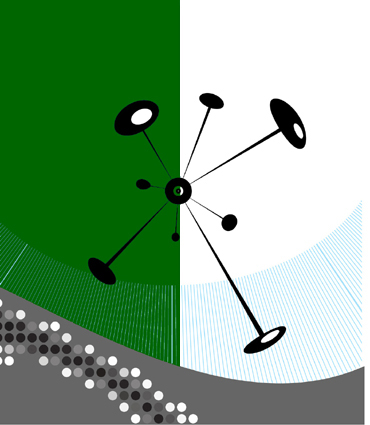 Archives

Vol. 13 No 2 & 3 - 1990
Vol. XIII | 0705-4580 | Summer-Autumn/Été-automne 1990
Special Theme: Regional Impacts of the Canada-V.S. Free Trade Agreement / Numéro thématique: Les impacts régionaux de l'accord de libre-échange Canada-États-Unis / Sous la direction de JAMES W. HARRINGTON, JR. and/et ALAN M. RUGMAN, Guest Editors

INTRODUCTION/PRÉSENTATION

JAMES W. HARRINGTON, JR. and ALAN M. RUGMAN
The Canada-U.S. Free Trade Agreement: Regional Curse or B1essing?

JAMES W. HARRINGTON, JR. et ALAN M. RUGMAN
Les régions face à l'accord de libre-échange Canada-États-Unis: perdantes ou gagnantes?

REGIONAL STUDIES/ÉTUDES RÉGIONALES

F. J. CALZONETTI
Canada-U.S. Electricity Trade and the Free Trade Agreement: Perspectives from Appalachia

BARNEY L. WARF and JOSEPH C. COX
A Tale of Two Cities: The Canada-U.S. Free Trade Agreement and Commodity Trans-shipments through Buffalo and Detroit

JAMES E. McCONNELL and ALAN D. MacPHERSON
Canadian Establishments in Western New York: 50me Preliminary Findings

PREM P. GANDHI
The Free Trade Agreement and Canadian Investment in Northern New York

SAM COLE
Indicators of Regional Integration and the Canada-US. Free Trade Agreement

MORLEY GUNDERSON
Regional Dimensions of the Impact of Free Trade on Labour

BENJAMIN HIGGINS
Subsidies, Regional Devclopment, and the Canada-U.S. Free Trade Agreement

BILATERAL AND NATIONAL STUDIES / ÉTUDES BILATÉRALES ET NATIONALES

FERNAND MARTIN
The Impact of the Free Trade Agreement on Certain Subgroups of the Paper and Allied Products Industry in Canada

JANOS L. WIMPFFEN
International Transport Activity in the Context of Contiguous Countries

ALAN M. RUGMAN, ALAIN VERBEKE, and STEPHEN LUXMORE
Corporate Strategy and the Frce Trade Agreement: Adjustment by Canadian Multinational Enterprises

JAMES W. HARRINGTON, JR.
North American Commercial Banking after the Frce Trade Agreement

Other Studies/Autres études

DAVID W. EDGINGTON
Japanese Perceptions of the Canada-US. Free Trade Agreement

JANOS L. WIMPFFEN, RUSSELL B. CAPELLE, JR., ANN OBERHAUSER, JAMES E. RANDALL, and BARNEY L. WARF
Assessing the Early Effects of Emerging Trade Blocs: Research Agendas for North America and Europe

Reviews/Comptes rendus

Innovation and Regional Development: Strategies, Instruments and Poliey Coordination. Hans-Jürgen Ewers and Jürgen AIlesch, eds.
by Roger Hayter

Continental Accord: North Ameriean Economie Integration. Steven Globerman, ed.
by James E. McConnell

Cities and Urbanization: Canadian Historical Perspectives. Gilbert A. SteIter, ed.
by James E. Randall

Regional Economie Impact Analysis and Project Evaluation. H. Craig Davis.
by John Schofield

Elementary Statistics for Geographers. Gerald M. Barber
by Nigel Waters

Technologie et territoire: la maîtrise territoriale du changement technologique. Gilles Bergeron, éditeur
par Pierre-Paul Proulx

À la périphérie de la périphérie: l'espace rural et le concept de fragilité en Abitibi. Hervé Gumuchian
par Jean-Pierre Thouez

Mouvement populaire et intervention communautaire de 1960 à nos jours: continuité et ruptures. Louis Favreau
par Paul Villeneuve

Abstracts

Résumés

-----------------------

Vol. 13 No 1 - 1990
Vol. XIII | 0705-4580 | Spring/Printemps 1990

Articles

YVES RABEAU
Les effets de retombées salariales entre les régions au Canada

K. BRUCE NEWBOLD and KAO-LEE LIAW
Characterization of Primary, Return, and Onward Interprovincial Migration in Canada: Overall and AgeSpecifie Patterns

Research Notes/Notes de recherche

CLAUDE PONSARD
L'homo oeconomicus et l'espace

J. J. M. RIOUX and J. A. SCHOFIELD
Economic Impact of a Military Base on Its Surrounding Economy: The Case of CFB Esquimalt, Victoria, B.C.

S. N. KULSHRESHTHA
Establishing the Value of Water for Different Economic Sectors Using a Regional Interindustry Model

VAUGHAN DICKSON
Scale Economies and Labour Productivity in Atlantic Canada

BERNARD C. BEAUDREAU
Transport Costs and Regional Wage Differentials: Evidence from Canadian Microdata

GREG HALSETH and MARK ROSENBERG
Conversion of Recreational Residences: A Case Study of Its Measurement and Management

YVON BIGRAS et BERNARD VERMOT-DESROCHES
Une méthode flexible pour l'identification des grappes industrielles au Canada

Review Essay/Note de lecture

DAVID L. RIGBY
Profits, Equilibrium, and Regional Development

Reviews/Comptes rendus

Gary Burrill and lan McKay (eds.), People, Resources, and Power: Critical Perspectives on Underdevelopment and Primary Industries in the Atlantic Region
by Mike Bradfield

John Holmes and Colin Leys (eds.), Frontyard-Backyard: The Americans in the Global Crisis
by Hassan Bougrine

Gérald d'Amboise, La PME canadienne: situation et défis
par Louis Jacques Filion

Sous la direction de Jean-Bernard Racine et de Claude Raffestin, Nouvelle Géographie de la Suisse et des Suisses
par Bernard Vermot-Desroches

Abstracts

Résumés




Back to Archives/Retour aux Archives

The CJRS gratefully acknowledges the financial assistance of the Social Sciences and Humanities Research Council of Canada. La RCSR remercie le Conseil de recherches en sciences humaines du Canada de son soutien.