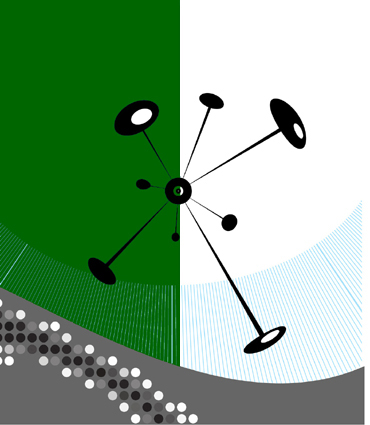 Archives

Vol. 16 No 3 - 1993
Vol. XVI | 0705-4580 | Autumn/automne 1993
Special Theme: Sustainable Development / Numéro thématique: Viabilité du développement / Sous la direction de STEVE LONERGAN, Guest Editor

Introduction/Présentation

STEVE LONERGAN
Sustainable Regional Development

Articles

GERALD R. WALTER
Information, Indicators and Accounts: A Regional Sustainability Perspective

WILLIAM S. PRUDHAM and STEVE LONERGAN
Natural Resource Accounting (1): A Review of Existing Frameworks

WILLIAM S. PRUDHAM and STEVE LONERGAN
Natural Resource Accounting (II): Toward the Development of a Regional Model

DAVID BUTTERFIELD and ATIF A. KUBURSI
Regional Economie Effects of Recycling in Ontario

EDWARD W. MANNING
Accounting for Sustainability: Lessons From the Swamp

CHRIS COCKLIN
What does Cumulative Effects Analysis Have to do With Sustainable Development

ROBERT WALKER
Deforestation and Economie Development

BARRY SMIT and JOHN SMITHERS
Sustainable Agriculture: Interpretations, Analyses and Prospects

Reviews/Comptes rendus

Douglas McCalla, Planting the Province: The Economie History of Upper Canada 1784-1870
by William L. Marr

Abstracts

Résumés

------------------------

Vol. 16 No 2 - 1993
Vol. XVI | 0705-4580 | Summer/été 1993
Special Theme: Women and Regional Development / Numéro thématique: Femmes et développement régional / Sous la direction de CAROLINE ANDREW et BÉATRICE SOKOLOFF, Guest Editors

Introduction/Présentation

CAROLINE ANDREW et BÉATRICE SOKOLOFF
L'apport des recherches féministes aux analyses du développement local et régional

Articles

DOMINIQUE MASSON et PIERRE-ANDRÉ TREMBLAY
Mouvement des femmes et développement local

BARBARA NEIS
From "Shipped Girls" to "Brides of the State": The Transition From Familial to Social Patriarchy in the Newfoundland Fishing Industry

ANNE GILBERT
Emploi féminin et milieu géographique: tendances hors Québec

VALERIE PRESTON and SARA MCLAFFERTY
Gender Differences in Commuting at Suburban and Central Locations

ANNE-MARIE SEGUIN
Luttes urbaines et nouvelles formes de solidarité sociale: le quartier Saint-Jean-Baptiste à Québec

J0Y MANNETTE and MARIE MEAGHER
Struggling and Juggling: Research on, by, and for Cape Breton Women

MARIELLE TREMBLAY
Les pratiques de mise en réseau des groupes de femmes du Saguenay-Lac-Saint-Jean: Un élément dynamisant d'un développement « rose »

Reviews/Comptes rendus

K. Palda, Innovation Policy and Canada 's Competitivness
by Barry Lesser

Abstracts

Résumés

------------------------

Vol. 16 No 1 - 1993
Vol. XVI | 0705-4580 | Spring/Printernps 1993

Articles

JAMES A. JOHNSON AND RONALD D. KNEEBONE
Wage Flexibilityand Cyclical Unernployrnent in Canadian Provinces

K. K. KLEIN, S. N. KULSHRESHTA, B. STENNES, G. FOX AND W. A. KERR
Transportation Issues in Canadian Agriculture 1: Regional Modelling for Policy Analysis

ADAM MITCHELL AND LEWIS SOROKA
Income Distribution and City Size: Has the Structure Changed?

GORDON H. CLEVELAND AND DOUGLAS E. HYATT
Determinants of Child Care Choice: A Cornparison of Results for Ontario and Quebec

DAVID L. RIGBY AND WILLIAM P. ANDERSON
Employment Change, Growth and Productivity in Canadian Manufacturing: An Extension and Application of Shift-Share Analysis

THOMAS TRENTON
"Goin' Down the Road" or "The Island Way of Life"?: Student Attitudes and Values in the Hinterland

Presidential Address/Adresse présidentielle

MARK W. ROSENBERG
Has Regional Policy Failed Canada or Has Regional Science Failed Regional Policy?

Research Notes/ Notes de recherche

SYLVESTER DAMUS
On Input-Output Analysis With Incomplete Data

DAVID MURRELL
A Taxonomy of Atlantic Canada's High Consumption Rate

Reviews/Comptes rendus

Roderick P. Beaujot, Population Change in Canada: The Challenge of Policy Adaptation
by Abraham Akkerman

Roland Thord, The Future of Transportation and Communication: Visions and Perspectives from Europe, Japan, and the U.S.A.
by Donald G. Janelle

Helzi Noponen, Julie Graham and Ann R. Markusen, Trading Industries, Trading Regions
by Milford Green

Abstracts

Résumés




Back to Archives/Retour aux Archives

The CJRS gratefully acknowledges the financial assistance of the Social Sciences and Humanities Research Council of Canada. La RCSR remercie le Conseil de recherches en sciences humaines du Canada de son soutien.