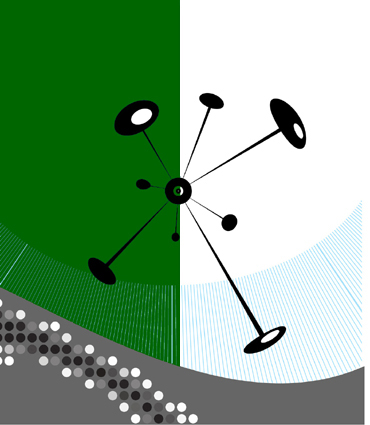 Archives

Vol. 17 No 3 - 1994
Vol. XVII | 0705-4580 | Autumn/automne 1994

Articles

TREVOR J. BARNES AND ROGER HAYTER
Economic Restructuring, Local Development and Resource Towns: Forest Communities in Coastal British Columbia

K. BRUCE NEWBOLD, STEPHEN BIRCH AND JOHN EYLES
Access to Family Physician Services in Canada: A Tale of Two Provinces

CHRIS SOUTHCOTT
Sociology and Regional Science in Canada

M. F. CALMETTE
Le rôle de la localisation des activités dans le commerce intra-branche

DANE ROWLANDS
The Prospects for Regional Development Policy in Canada

Research Notes/Notes de recherche

DAVID K. FOOT AND WILLIAM J. MILNE
Population-Output Linkages: A National and Regional Perspective

D. B. MCGIVERN AND W. A. KERR
The Supply of Beef Cattle in Alberta: A Note on Modelling on a Provincial Basis

Reviews/Comptes rendus

Jean-Paul Auray, Antoine Bailly, Pierre-Henri Derycke and Jean-Marie Huriot, Encyclopédie d'économie spatiale. Concepts - comportements - organisations
by Pierre-Marcel Desjardins

Abstracts

Résumés

------------------------

Vol. 17 No 2 - 1994
Vol. XVII | 0705-4580 | Summer/été 1994

Articles

M. ROSE OLFERT AND JACK C. STABLER
Industrial Restructuring of the Prairie Labour Force: Spatial and Gender Impacts

GEOFFREY R. WELLER
Regionalism, Regionalisation and Regional Development in a University Context: The Case of the University of Northern British Columbia

TRACY R. SNODDON
Majority Voting and Local Public Goods Provision: Does Myopia Matter?

PHILIP MAXWELL
Trends in Regional Income Disparities: An Australian Perspective on the Canadian Experience

ANDREJS SKABURSKIS AND MICHEL PILON
The House Price Effect of the Canadian Constitutional Crisis: A Comparison of the Ottawa-Outaouais Sub-Markets

RICHARD J. DIFRANCESCO AND STEPHEN C. LONERGAN
Exarnining Regional Sensitivity to Climate Change Using Aggregate Input-Output Data: The Case of Transportation in the Northwest Territories

Research Notes/Notes de recherche

CARL G. AMRHEIN
Testing the Use of A Hybrid Regionalisation Scheme for Confidential Tax-Filer Data

Reviews/Comptes rendus

Filip Palda, Provincial Trade Wars: Why the Blockade Must End
by William J. Milne

Stephen Casties and Mark J. Miller, The Age of Migration: International Population Movements in the Modern World
by Alan Nash

Abstracts

Résumés

------------------------

Vol. 17 No 1 - 1994
Vol. XVII | 0705-4580 | Spring/Printemps 1994

Articles

BENJAMIN HIGGINS AND DONALD J. SAVOIE
Comparing Australian and Canadian Regional Development Policy: Lessons for Canada

TERRY HEAPS, JOHN M. MUNRO AND CHRISTOPHER S. WRIGHT
Simulation of the Optimal Structure of a Regional Transport System

K. K. KLEIN, S. N. KULSHRESHTHA, B. STENNES, G. FOX, W. A. KERR AND J. CORMAN
Transportation Issues in Canadian Agriculture II: Analysis of the Western Grain Transportation and Feed Freight Assistance Acts

JACK C. STABLER AND M. ROSE OLFERT
Multicommunity Partnerships in Rural Development: An Alberta Case Study

W. B. JANKOWSKI AND B. MOAZZAMI
Commodity Price Fluctuation, Exchange Rate and Employment in Northern Ontario

Presidential Address/Adresse présidentielle

WILLIAM J. MILNE
Regional Science in the 1990s: A Retum to the Basics

Reviews/Comptes rendus

J. C. Stabler, M. R. Olfert and M. Fulton, The Changing Role of Rural Communities in an Urbanizing World: Saskatchewan 1961-1990 /
J. C. Stabler and M. R. Olfert, Restructuring Rural Saskatchewan: The Challenge of the 1990s
by Michael R. Wilson

Eric Shragge, Community Economie Development: ln Search ofEmpowerment and Alternatives
by Alison M. Gill

Abstracts

Résumés




Back to Archives/Retour aux Archives

The CJRS gratefully acknowledges the financial assistance of the Social Sciences and Humanities Research Council of Canada. La RCSR remercie le Conseil de recherches en sciences humaines du Canada de son soutien.