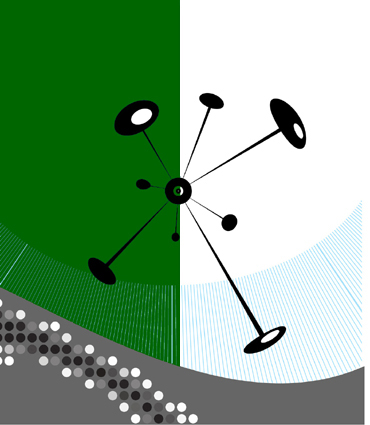 Archives

Vol. 18 No 3 - 1995
Vol. XVIII | 0705-4580 | Fall/automne 1995

K. NAQVI, B. SHARPE and A. HECHT
Local Attitudes and Perceptions Regarding Development: Parry Sound, Ontario

M. SIMARD
Immigration agricole au Québec: Impact sur le milieu rural et le développement régional

D. W. EDGINGTON
Trade, Investment and the New Regionalism: 'Cascadia' and its Economic Links with Japan

G. LIPSHITZ
Regional Disparities: The Canadian Case in the Theoretical Context

V. L. HARTUNG
Regional and Statistical Variation in the Commodity Structure of Canada's Intra-Industry Trade with the United States

W. M. BROWN
Competitiveness in a Resource Dependent Region: The Case of Food Processing in Canada's Maritime Provinces

Reviews/Comptes rendus

Économie urbain et régionale: Logique spatiale des mutations économiques. Mario Polèse
par Pierre-Marcel Desjardins

Abstracts

Résumés

------------------------

Vol. 18 No 2 - 1995
Vol. XVIII | 0705-4580 | Summer/été 1995

Articles

FENG HOU AND RODERIC BEAUJOT
A Study of Interregional Migration Between Ontario and Atlantic Canada: 1981-1991

D. SCOTT SLOCOMBE
Understanding Regions: A Framework for Description and Analysis

Special Theme: New Approaches to Fiscal Federalism
Sous la direction de PAUL A. R. HOBSON, Guest Editor

PAUL A. R. HOBSON
Reforming Federal-Provincial Fiscal Relations: An Assessrnent of Sorne Recent Proposals

ROBIN W. BOADWAY
Fiscal Federalism and Social Policy Reform

G. C. RUGGERI, D. VAN WART AND R. HOWARD
Reassignment of Tax Fields and the Changing Federal Role

Review Essay l Revue critique de la littérature

RODOLPHE H. LAMARCHE
Local Development: A Selected Review of the Literature

Research Note| Note de recherche

ERIK POOLE
A Concise Description of Statistics Canada's Input-Output Models

Reviews/Comptes rendus

Jennifer Wolch and Michael Dear, Malign Neglect: Homelessness in an American City
by Valerie Preston

Abstracts

Résumés

------------------------

Vol. 18 No 1 - 1995
Vol. XVIII | 0705-4580 | Spring/Printemps 1995

Articles

THOMAS J. COURCHENE
Glocalization: The Regional/International Interface

LARRY S. BOURNE
Living on the Periphery: Regional Science and the Future of the Canadian Experiment

FRANK C. LEE AND SERGE COULOMBE
Regional Productivity Convergence in Canada

DONALD J. SAVOIE
Summerside: Revisiting the Base Closure

EVELYN PETERS AND MARK W. ROSENBERG
Labour Force Attachment and Regional Development for Native Peoples: Theoretical and Methodological Issues

BENJAMIN HIGGINS
Whatever Became of Public Works Planning?

Presidential Address/Adresse présidentielle

JOHN M. MUNRO
The Canadian Journal of Regional Science, 1978-1991: Scope and Influence

Reviews/Comptes rendus

George J. De Benedetti and Rodolphe H. Lamarche, Shock Waves: The Maritime Urban System in the New Economy
by Christopher Sharpe

Abstracts

Résumés




Back to Archives/Retour aux Archives

The CJRS gratefully acknowledges the financial assistance of the Social Sciences and Humanities Research Council of Canada. La RCSR remercie le Conseil de recherches en sciences humaines du Canada de son soutien.