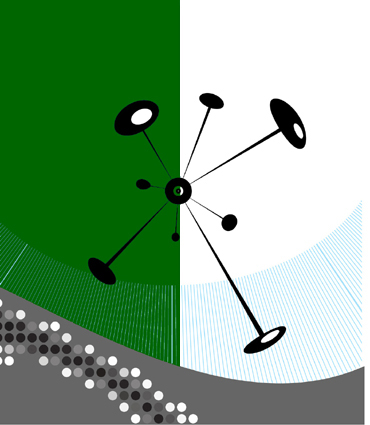 Archives

Vol. 19 No 3 - 1996
Vol. XIX | 0705-4580 | Autumn/automne 1996

Articles

STEPHEN P. MEYER AND ALFRED HECHT
University Growth Poles in Canada: An Empirical Assessment

MARIO POLÈSE
Impact régional de la mondialisation de l'économie canadienne: questions et éléments d'analyse

RICHARD G. SHEARMUR AND WILLIAM J. COFFEY
Establishment Size and Employment Growth in the Canadian Urban System 1991-1994: An Exploratory Analysis

ANDRÉ JOYAL ET LAURENT DESHAIES
Développement local et PME québécoises innovantes: un lieu à explorer

J. ALAVALAPATl, B. WHITE, P. JAGGER AND A. WELLSTEAD
Effect of Land Use Restrictions on the Economy of Alberta: A Computable General Equilibrium Analysis

B. GODIN, R. LANDRY ET M.-P. IPPERSIEL
Si le centre était périphérique? La place de Montréal et des régions dans le système national de recherche québécois

MICHAEL BRADFIELD AND KEN DUNN
Technical Change and Regional Wage Rates

Reviews/Comptes rendus

Bruce Mitchell (ed.), Resource and Environmental Management in Canada: Addressing Conflict and Uncenainty
by Diane J. F. Martz

Abstracts

Résumés

------------------------

Vol. 19 No 2 - 1996
Vol. XIX | 0705-4580 | Summer/été 1996

Articles

JAMES A. BROX AND CHRISTINA A. FADER
Public Infrastructure, Regional Efficiency, and Factor Substitutability in Atlantic Canada Manufacturing

MAURICE BEAUDIN
Contrer la marginalisation des zones littorales: Les communautés de pêche du golfe du Saint-Laurent

GEORGE J. DE BENEDETTI AND MAURICE BEAUDIN
Linguistic Minority Communities' Contribution To Economie Well-Being: Two Case Studies

CHRISTEL ALVERGNE
La mémoire, vecteur de l'organisation spatio-économique (le cas français)

DIMITRIOS A. GIANNIAS
Quality of Life in Southern Ontario

FIDEL EZEALA-HARRISON
New Brunswick Gasoline Industry: An Oligopoly Tacit Collusion Under Consistent Conjectures?

Research Note/Note de recherche

FABRICE RIGAUX
Émergence technologique dans les provinces de l'Atlantique: le cas des biotechnologies industrielles

Reviews/Comptes rendus

David J. Porteous, The Geography of Finance: Spatiale Dimensions of Intermediary Behaviour
by Milford B. Green

Abstracts

Résumés

------------------------

Vol. 19 No 1 - 1996
Vol. XIX | 0705-4580 | Spring/Printemps 1996

Articles

MORLEY GUNDERSON
Regional Productivity and Income Convergence in Canada Under Increasing Economie Integration

WILLIAM J. COFFEY AND RÉJEAN DROLET
Make or Buy: Internalization and Externalization of Producer Service Inputs in the Montreal Metropolitan Area

JEAN-CLAUDE THIBODEAU ET YVON MARTINEAU
Essaimage technologique en région périphérique: étude de cas

MURRAY D. RICE
Functional Dynamies and a Peripheral Quaternary Place: The Case of Calgary

JACK C. STABLER
Economies and Multieommunity Partnerships

NILES HANSEN
Regional Development Policies: Past Problems and Future Possibilities

Research Note/Note de recherche

FRANK MILLERD
The Impact of Water Level Changes on Commercial Navigation in the Great Lakes and St. Lawrence River

Reviews/Comptes rendus

Trevor J. Barnes, Logics of Dislocation: Models, Metaphors, and Meanings of Economie Space
by Barney Warf

Abstracts

Résumés




Back to Archives/Retour aux Archives

The CJRS gratefully acknowledges the financial assistance of the Social Sciences and Humanities Research Council of Canada. La RCSR remercie le Conseil de recherches en sciences humaines du Canada de son soutien.