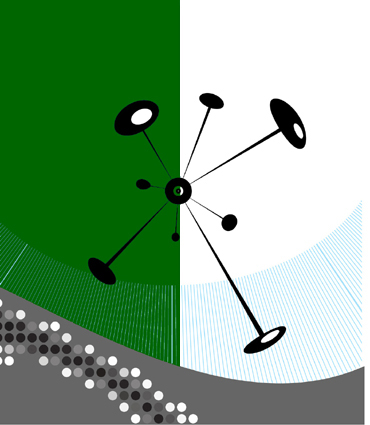 Archives

Vol. 02 No 2 - 1979
Volume II | 0705 4580 | Autumn 1979

Articles

Wim Hafkamp and Peter Nijkamp
DILEMMAS IN ENVIRONMENTAL ECONOMICS: ENVIRONMENTAL MODELS REVISITED

Roger W. White
FIRM SIZE AND THE DISPERSAL OF MANUFACTURING IN CANADA

Donald G. Janelle
CORRELATES OF LOCATIONAL CONFLICT

Morton E. O'Kelly
TWO MODELS OF CANADIAN INTERREGIONAL MIGRATION

P. Nagarajan
AN ECONOMETRIC MODEL OF THE PRINCE EDWARD ISLAND TAX SECTOR

Comment and Discussion

Roger W. White
AN APPROACH TO THE STUDY OF NODAL GROWTH: COMMENT

Reviews/Comptes rendus (Books received)

Canadian Confederation at the Crossroads: The Search for a Federal Provincial Balance. edited by Michael Walker
by J. R. Winter

La distribution des villes selon la taille de leur population: Le système urbain québécois 1871-1976, Yves Brunet et al.
par Paul Y. Villeneuve

Northern Population Workshop I / Premier colloque sur les populations nordiques-Summary report (1976), 34 pp. Proceedings Actes (1977), 219 pp. Paula Weston (ed.)
par Jacques Légaré

Regional Economic Policy: The Canadian Experience, edited by N. H. Lithwick
by Frank T. WaIton

Urban Housing Markets: Recent Direction. ln Research and Policy, edited by Larry S. Bourne and John R. Hitchcock with the assistance of Judith M. Kjellberg
by George Fallis

ABSTRACTS

RÉSUMÉS

------------------------

Vol. 02 No 1 - 1979
Vol. II | 0705 4580 | Spring 1979

Articles

William A. Schaffer
TESTING REGIONAL IMPACT ANALYSES IN NOVA SCOTIA

Bryan H. Massam and Robert A. Wolfe
THE MULTICRITERIA CHOICE PROBLEM AND PLAN EVALUATION: A TEST OF A METHOD

G. B. Norcliffe
IDENTIFYING LOCAL INDUSTRIAL COMPLEXES

Mario Polèse et Antoine Bailly
MODÈLE DE GRAVITÉ, ATTRACTION ET RAYONNEMENT URBAIN: PROBLÈMES MÉTHODOLOGIQUES ET APPLICATIONS AU NORD-OUEST QUÉBÉCOIS

William J. Coffey
ALLOMETRIC GROWTH IN URBAN AND REGIONAL SOCIAL-ECONOMIC SYSTEMS

Michael F. Goodchild, Nina Siu-ngan Lam and John D. Radke
AN APPROACH TO THE STUDY OF NODAL GROWTH

Comments and Discussion

Len Gertler
THE CHALLENGE OF PUBLIC POLICY RESEARCH

Frank T. Walton
COMMENTS ON "REGIONAL POLICIES IN CANADA"

John M. Munro
"REGIONAL ECONOMIC CANADA": A REPLY

Reviews/Comptes rendus

ENVIRONMENT ON TRIAL: A HANDBOOK OF ENVIRONMENTAL LAW, edited by David Estrin and John Swaigen
by Geoffrey Wall

URBAN PROBLEMS (revised), edited by R. Charles Bryfogle and Ralph R. Krueger
by Alfred Hecht

HABITAT AND LAND, by Len Gertler
by James Richtik

ABSTRACTS / RÉSUMÉS




Back to Archives/Retour aux Archives

The CJRS gratefully acknowledges the financial assistance of the Social Sciences and Humanities Research Council of Canada. La RCSR remercie le Conseil de recherches en sciences humaines du Canada de son soutien.