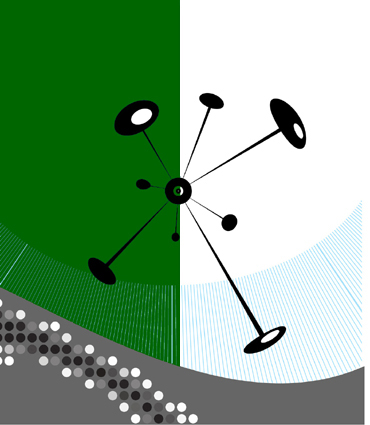 Archives

Vol. 21 No 3 - 1998
Vol. XXI | 0705-4580 | Autumn/automne 1998

Articles

WILLIAM COFFEY
Urban Systems Research: Past, Present and Future A Panel Discussion (from the 1998 CJRS Conference)

C. RIOUX, J.-C. MICHAUD, B. URLI ET L. GOSSILIN
Développement local et décisions collectives: le cas du Québec-côtier

M. DINC, K. HAYNES AND W. ANDERSON
Productivity Change in Canadian Manufacturing: A Multifactor/Shift-Share Approach

PIERRES DESROCHERS
Les zones d'entreprises: de la théorie à la pratique

DAVID DOLOREUX
Politique technopolitaine et territoire: le cas de Laval

Abstracts

Résumés

------------------------

Vol. 21 No 2 - 1998
Vol. XXI | 0705-4580 | Summer/Été 1998

Articles

WILLIAM P. ANDERSON
Canadian Journal of Regional Science Special Issue on North American Trade and Investment

JOHN N. H. BRITTON
Is the Impact of the North American Trade Agreements Zero? The Canadian Case

MORLEY GUNDERSON
Regional Impacts of Trade and Investment On Labour

JOHN KIRTON AND ALAN M. RUGMAN
Regional Environmental Impacts of NAFTA on the Automotive Sector

PETER BUCKLEY, JEREMY CLEGG AND NICOLAS FORSANS
Foreign Market Servicing Strategies in the NAFTA Area

KATHRINE RICHARDSON
What is So Enticing Over the Border?: Whatcom County, Washington and the Greater Vancouver Area

W. MARK BROWN
Regional Trade Policy and the Integration of the American and Canadian Economies

Abstracts

Résumés

------------------------

Vol. 21 No 1 - 1998
Vol. XXI | 0705-4580 | Spring/printemps 1998

Articles

WEIQIU YU AND LONG CHEN
The Demand for Alcoholic Beverages in New Brunswick, Canada: A Cointegration Analysis

RICHARD G. SHEARMUR
A Geographical Perspective on Education and Jobs Employment Growth and Education in the Canadian Urban System, 1981-1994

MARTIN JOURDENAIS ET PIERRE DESROCHERS
La fin de la distance et la déconcentration de l'activité économique: Nouvelle réalité ou mirage?

TONY PELUSO, LAURIE BAKER AND PAUL J. THOMASSIN
The Siting of Ethanol Plants in Quebec

KENNETH MCCLURE, PAUL GIRMA AND RICHARD HOFLER
International Labour Underpayment: A Stochastic Frontier Comparison of Canada and the United States

PANOS C. AFXENTIOU AND APOSTOLOS SERLETIS
Convergence Across Canadian Provinces

MAJELLA SIMARD
Les théories de développement régional et la contribution des ressources dans le démarrage des petites localités en voie de dépeuplement: le cas du Bas Saint-Laurent

Abstracts

Résumés




Back to Archives/Retour aux Archives

The CJRS gratefully acknowledges the financial assistance of the Social Sciences and Humanities Research Council of Canada. La RCSR remercie le Conseil de recherches en sciences humaines du Canada de son soutien.