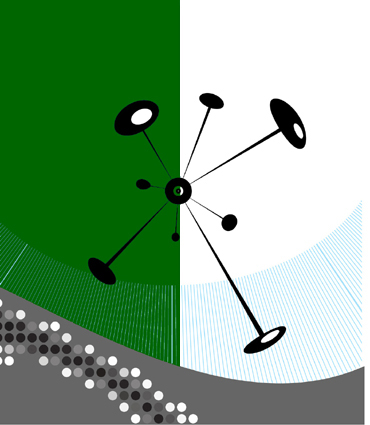 Archives

Vol. 22 No 3 - 1999
Vol. XXII | 0705-4580 | Autumn/automne 1999

C. BRYANT
Message from the Editor / Un mot du directeur

Articles

R. FINNIE
Inter-Provincial Migration in Canada: A Longitudinal Analysis of Movers and Stayers and the Associated Income Dynamics

É. GUILLEMETTE ET C. THIBOUTOT
Les retombées économiques des SADC : étude de cas

R. LAJARGE ET E. GRASSET
Les mutations en marche 1999 : l'aménagement du territoire français en débat

Dialogue

M. POLÈSE
From Regional Development to Local Development: On The Life, Death and Rebirth (?) of Regional Science as a Policy Relevant Science

J. PHILIPPE ET P.-Y. LEO
Activités de services et métropoles: constats et interrogations

M. PAILLÉ
Critique de la méthode de McAndrew et Ledoux dans l'étude de la concentration ethnique des écoles françaises de l'Île-de-Montréal

M. McANDREW ET M. LEDOUX
Réaction des auteurs à la critique de M. Paillé de l'article

Research Notes / Notes de recherche

H. E. PARSON
Regional Trends of Agricultural Restructuring in Canada

Abstracts

Résumés

-------------------------

Vol. 22 No 1 & 2 - 1999
Vol. XXII | 0705-4580 | Spring-Summer/Printemps-Été 1999
Special Issue / Numéro spécial : COMPARATIVE DEVELOPMENT IN MONTREAL AND TORONTO / UNE ANALYSE COMPARÉE DU DÉVELOPPEMENT À MONTRÉAL ET TORONTO / Sous la direction de / Guest Editors: J. LEDENT, L. BOURNE ANDIET F. DANSEREAU

C. BRYANT
Message from the Editor / Un mot du directeur

J. LEDENT, L. BOURNE AND F. DANSEREAU
Introduction
Présentation

ECONOMY, DEMOGRAPHY AND CULTURE / ECONOMIE, DÉMOGRAPHIE ET CULTURE

W. J. COFFEY AND M. POLÈSE
A Distinct Metropolis for A Distinct Society?: The Economie Restructuring of Montreal in the Canadian Context

J. LEDENT
Croissance et vieillissement démographique à Toronto, Montréal et Vancouver

B. K. RAY
Plural Geographies in Canadian Cities: Interpreting Immigrant Residential Spaces in Toronto and Montreal

V. PRESTON AND J. C. COX
Immigrants and Employment: A Comparison of Montreal and Toronto Between 1981 and 1996

D. LATOUCHE AND G. BELLAVANCE
Montréal et Toronto : Deux capitales culturelles et leurs publics

THE INNER CITY AND THE DOWNTOWN / VILLE CENTRALE ET CENTRE-VILLE

D. ROSE
Urban Hierarchies and the Changing Characteristics of 'Urban Professionals' in Toronto and Montreal: Between Convergence and Divergence

G. GAD
Downtown Montreal and Toronto: Distinct Places with Much in Common

F. SMITS
Toronto et Montréal, deux hypercentres aux dynamiques commerciales comparables

METROPOLITAN GOVERNANCE AND COMMUNITY DEVELOPMENT / GOUVERNANCE MÉTROPOLITAINE ET DÉVELOPPEMENT COMMUNAUTAIRE

A. SANCTON
Differing Approaches to Municipal Restructuring in Montreal and Toronto: From the Pichette Report to the Greater Toronto Services Board

M. FONTAN, P. HAMEL, R. MORIN AND E. SHRAGGE
Community Economic Development and Metropolitan Governance: A Comparison of Montreal and Toronto

Abstracts

Résumés




Back to Archives/Retour aux Archives

The CJRS gratefully acknowledges the financial assistance of the CMHC and the Social Sciences and Humanities Research Council of Canada. La RCSR remercie la SCHL et le Conseil de recherches en sciences humaines du Canada pour leur soutien.