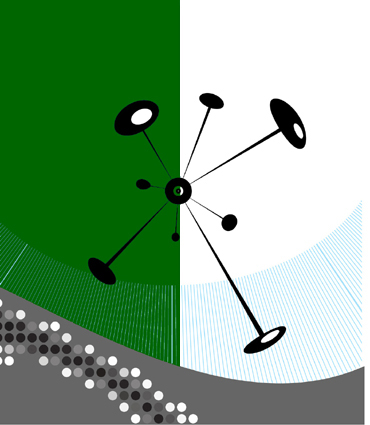 Archives

Vol. 24 No 3 - 2001
Vol. XXIV | 0705-4580 | Autumn/automne 2001

Letter from the Editor / Lettre du directeur de la Revue

M. YEATES
Business/Retail Geomatics: A Developing Field
La géomatique du commerce/détail : un domaine en développement

Articles

T. HERNANDEZ and M. BIASIOTTO
Retail Location Decision-Making and Store Portfolio Management

E. H. MACDONALD
GIS in Banking: Evaluation of Canadian Bank Mergers

M. BOISVERT
L'impact du projet Quartier international de Montréal sur la ville intérieure : un premier examen

M. YEATES, A. CHARLES and K. JONES
Anchors and Externalities

W. MICHALAK
Retail in Poland: An Assessment of Changing Market and Foreign Investment Conditions

C. D. STORIE, C. OAKLEY and R. MUNCASTER
The Emergence of New Format Retailing into the Commercial Structure of Cambridge, Ontario: A GIS-Based Visualisation

Book Reviews/Comptes rendus

E. P. Fowler and D. Siegel, Urban Policy Issues: Canadian Perspectives
by Frances Frisken

L. Vermeersch, La ville américaine et ses paysages portuaires entre fonction et symbole by Claude Comtois

R. Apostle, G. Barrett, P. Holm, S. Jentoft, L. Mazany, B. McCay, and K. H. Mikalsen, Community, State, and Market on the North Atlantic Rim: Challenges to Modernity in the Fisheries
by Maurice Beaudin

Abstracts

Résumés

------------------------

Vol. 24 No 2 - 2001
Vol. XXIV | 0705-4580 | Summer/été 2001

Articles

R. A. DEVLIN
Regional Differences in the Labour Market Response to Volunteers

G. R LUSSIER, L. BAKER and P. J. THOMASSlN
lmplicit Prices for Resource Quality Investments in Quebec's Agricultural Land Market

S. N. KULSHRESHTHA, B. JUNKINS and R. DESJARDINS
Mitigation of Greenhouse Gas Emissions from the Agriculture and Agri-Food Sector in Canada: A Regional Perspective

N. GAL-OR
Commercial Alternative Dispute Resolution in Cascadia

A. MACPHERSON and V. HARTUNG
A Comparison of the Industrial and Market Characteristics of Canadian and US Firms in the Commercial Geographie Information Systems (GIS) Sector

R. FINNIE
Unequal Inequality: The Distribution of Individuals' Earnings by Province

J.-F. SIMARD
Mentalité ouvrière et développement local

Dialogue

R. GUILLAIN and J.-M. HURIOT
The Local Dimension of Information Spillovers: A Critical Review of Empirical Evidence in the Case of Innovation

Research Notes / Notes de recherche

M. MASINDA
Les systèmes locaux d'innovation: Quelle portée pour les pays moins avancés?

Book Reviews/Comptes rendus

A. Varga, University Research and Regional Innovation. A Spatial Econometrie Analysis ofAcademie Technology Transfers
by Marie-Pierre Ippersiel

D. Massell, Amassing Power. J. B. Duke and the Saguenay River
by Camil Girard

P. Cohendet, P. Llerena, H. Stahn and G. Umbhauer, The Economies of Networks, Interaction and Behaviours
by Roger Bolton

B. Beattie, Obligation and Opportunity: Single Maritime Women in Boston, 1870-1930, and A. C. Holman, A Sense of Their Duty: Middle-Class Formation in Victorian Ontario Towns
by Caroline Andrew

C. M. Coates, The Metamorphoses of Landscape and Community in Early Quebec
by Charlotte McCallum

Abstracts

Résumés

------------------------

Vol. 24 No 1 - 2001
Vol. XXIV | 0705-4580 | Spring/Printemps 2001

Articles

D. DOLOREUX, R. SHEARMUR AND P. FILION
Learning and Innovation: Implications for Regional Policy. An Introduction

D. DOLOREUX, R. SHEARMUR ET P. FILION
Apprentissage et innovation: implications pour les politiques régionales. Introduction

PHILIP COOKE
From Technopoles to Regional Innovation Systems: The Evolution of Localised Technology Development Policy

DENIS MAILLAT ET LEÏLA KEBIR
Conditions-cadres et compétitivité des régions: une relecture

MOKTAR LAMARI, RÉJEAN LANDRY ET NABIL AMARA
Apprentissage et innovation: une analyse économétrique à partir de données d'enquête dans les entreprises des régions de Québec et de Chaudière-Appalaches

ARNOUD LAGENDIJK
Regional Learning between Variation and Convergence: The Concept of 'Mixed Land-Use' in Regional Spatial Planning in The Netherlands

ARNE ISAKSEN
Building Regional Innovation Systems: Is Endogenous Industrial Development Possible in the Global Economy?

RÉGIS GUILLAUME
Systèmes productifs localisés, action publique et innovation: l'exemple de la « Mécanic vallée » (Midi-Pyrénées-France)

Book Reviews/ Comptes rendus

J. Adam Holbrook and David Wolfe, Innovations, Institutions and Territory: Rgional Innovations Systems in Canada
by Richard Shearmur

Abstracts

Résumés




Back to Archives/Retour aux Archives

The CJRS gratefully acknowledges the financial assistance of the Social Sciences and Humanities Research Council of Canada. La RCSR remercie le Conseil de recherches en sciences humaines du Canada de son soutien.