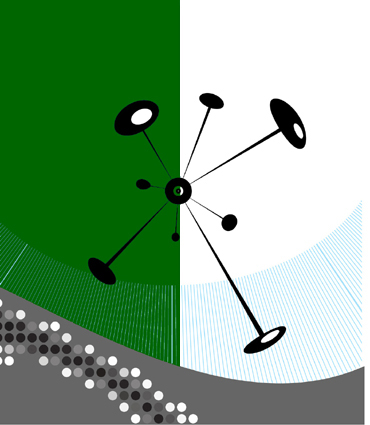 Archives

Vol. 25 No 3 - 2002
Vol. XXV | 0705-4580 | Autumn 2002

Articles

G. C. RUGGERI AND W. YU
Regional Dimensions of Federal Fiscal Activities, 1992-97

T. ISHIKAWA
On the Optimal Locational Policy for the Offshore Firm Entering a Foreign Market Area

A. SKABURSKIS
Generational Differences and Future Housing Markets

J. A. BROX and E. CARVALHO
Sectoral Labour Market Adjustment in the Provinces of Ontarion and Quebec

L. BOURDEAU-LEPAGE AND J.-M. HURIOT
Metropolisation in Warsaw: Economic Change and Urban Growth

L. BHERER
La référence aux valeurs dans le débat sur la réorganisation municipale au Québec

Dialogue

B. BIZET
Deconcentration versus Decentralisation of Administration in France: A Centre-Periphery Dilemma

J. MATA
Conditions et niveaux de vie : panorama des mesures

A. LANGLOIS and D. E. ANDERSON
Resolving the Quality of Life/Well-being Puzzle: Toward a New Model

Research Notes/Notes de recherche

LUIS NAVARRO ELOLA
L'Espagnole sur le marché du travail : La situation du travail féminin en Espagne et dans la région autonome d'Aragon

Book Reviews/Comptes rendus

Rachelle Alterman, National-Level Planning in Democratic Countries: An International Comparison of City and Regional Policy-Making
by Abraham Akkerman

R. E. Bedeski and J. A. Schofield, Demography, Democracy and Development: Pacific Rim Experiences
by Siaw Akwawua

Gerald Hodge and Ira Robinson, Planning Canadian Regions
by Larry S. Bourne

M. V. Hayes and L. T. Foster, Too Small to See, Too Big to Ignore: Child Health and Well-being in British Columbia
by Sarah Curtis

Abstracts

Résumés

------------------------

Vol. 25 No 2 - 2002
Vol. XXV | 0705-4580 | Summer 2002

Letter from the Editor / Lettre du directeur de la Revue

V. MACLAREN
Introduction / Présentation

Articles

W. S. PRUDHAM
Regional Science, Political Economy, and the Environment

J. KIRTON
NAFTA's Trade-Environment Regime and Its Commission for Environmental Cooperation: Contributions and Challenges Ten Years On

Q. CHIOTTI and N. URQUIZO
Assessing the Environment and Health Benefits of Reducing GHG B Related Emissions in Canada: un examen des dispositifs de concentration de poissons dans les A Discussion

G. SÉNÉCAL, R. HAF, P. J. HAMEL, C. POITRAS et N. VACHON
La forme de l'agglomération montréalaise et la réduction des gaz à effet de serre: la polycentricité est-elle durable?

M. JERRETT, C. DUFOURNAUD, and J. EYLES
Regional Pupluation Size and the Cost of Municipal Environmental Protection Services: Empirical Evidence from Ontario

J. ROMANO
L'évaluation environnementale stratégique des plans urbains: Une proposition face à l'information imparfaite de la ville

Book Reviews/Comptes rendus

Mario Polèse, Richard Shearmur, Pierre-Marcel Desjardins and Marc Johnson, The Periphery in the Knowledge Economy
by Michael Bradford

J. Adam Holbrook and David A. Wolfe, Knowledge Clusters and Regional Innovation: Economic Development in Canada
by Caroline Andrew

Jean Philippe, Pierre-Yves Léo et Louis-M. Bouliane (dir.), Services et métropoles: Formes urbaines et changement économique
by Jacques Chevalier

Iain Begg, Urban Competitiveness: Policies for Dynamic Cities
by John Munro

Abstracts

Résumés

------------------------

Vol. 25 No 1 - 2002
Vol. XXV | 0705-4580 | Spring 2002

Articles

A. GILBERT, M.-U. PROULX, et M. CARRIER
Les circuits d'information en région: convergences et effets de milieu

I. TOWNSHEND and R. WALKER
The Structure of Income Residential Segregation in Canadian Metropolitan Areas

P. R. CHIM
Effets d'innovation des espaces halieutiques régionaux: un examen des dispositifs de concentration de poissons dans les pays insulaires en développement

D. PRESCOTT and D. WILTON
The Location of Canada's Immigrants and the Spatial Distribution of Canada's Overseas Visitors

Dialogue

K. COLLETIS-WAHL
Latence et spécification des facteurs de production. Quel rôle dans le développement régional?

S. PLANTE et P. ANDRÉ
La gestion communautaire des ressources naturelles, cadre de référence pour une réflexion sur les communautés locales

Research Notes / Notes de recherche

J. RUGGERI
Fiscal Restraint and Subsidies to Businesses: Regional Dimensions

Book Reviews/Comptes rendus

I. MacLachlan, Kill and Chill: Restructuring Canada's Beef Commodity Chain
by I. Wallace

J. D. House, Against the Tide
by W. Pardy

Abstracts

Résumés




Back to Archives/Retour aux Archives

The CJRS gratefully acknowledges the financial assistance of the Social Sciences and Humanities Research Council of Canada. La RCSR remercie le Conseil de recherches en sciences humaines du Canada de son soutien.