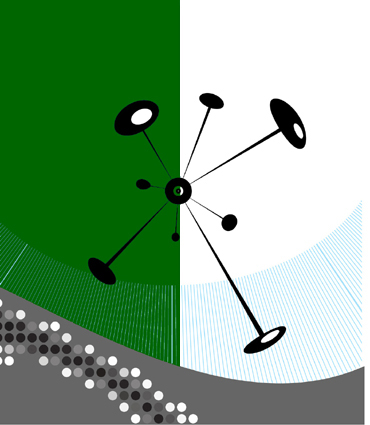 Archives

Vol. 26 No 2 & 3 - 2003
Vol. XXVI | 0705-4580 | Summer-Autum/Ete-automne 2003

C. BRYANT
Message from the Editor / Un mot du directeur

Introduction

C. BRYANT AND J.-P. CHARVET
The Peri-Urban Zone: The Structure and Dynamics of a Strategic Component of Metropolitan Regions

La zone périurbaine : structure et dynamiques d'une composante stratégique des régions métropolitaines

Articles

L. BOURNE, M. BUNCE, L. TAYLOR, N. LUKA ET J. MAURER
Contested Ground: The Dynamics of Peri-Urban Growth in the Toronto Region

L. LAURENS
Le périurbain de montpellier ou le grand chambardement

M. BERGER
Périurbanisation et division sociale de l'espace francilien

G. HALSETH
Attracting Growth 'Back' to an Amenity Rich Fringe: Rural-Urban Fringe Dynamics around Metropolitan Vancouver, Canada

W. J. COFFEY ET D. TRÉPANNIER
La répartition spatiale de l'emploi dans la grande région de Montréal, 1996-2001

O. DUMOULIN ET C. MAROIS
L'émergence des stratégies de développement des espaces agricoles périurbains : le cas des municipalités de banlieue de la région métropolitaine de Montréal

J.-P. CHARVET
Les conditions du maintien d'une agriculture vivante en Île-de-France

N. ROUGET
Les dynamiques agricoles dans les espaces périurbains : le cas de la périphérie nord de l'agglomération de Lens

H. DESBOIS
Les agriculteurs et la question foncière à la périphérie de Tôkyô

D. GRANJON
La multifonctionnalité de l'espace métropolitain et l'agrotourisme en zone périurbaine (Montréal)

M. DOYON ET S. FREJ
Le récréotourisme et l'environnement naturel dans les aires protégées périurbaines : la région métropolitaine de Montréal

M. POULOT ET T. ROUYRES
Les espaces ouverts en Ile-de-France : quels enjeux pour quels acteurs?

L. ALLIE ET C. R. BRYANT
Les Parcs Naturels Régionaux Français: un modèle de gouvernance et de planification spatiale pour le milieu périurbain?

Abstracts

Résumés

------------------------

Vol. 26 No 1 - 2003
Vol. XXVI | 0705-4580 | Spring/printemps 2003

C. BRYANT
Message from the Editor / Un mot du directeur

Address to the CRSA Conference, Victoria, 2003

T. J. BARNES
What's wrong with American regional science? A view from science studies

Comments on the CRSA Conference Address

W. J. COFFEY
God Tricks or Barnes Tricks? Comments on 'What's Wrong with American Regional Science?'

M. POLÈSE
Regional Science and Walter Isard: A Response to 'What's Wrong with American Regional Science?' by Trevor Barnes

G. F. MULLIGAN
What's Wrong with Economic Geography? Other Thoughts on the Rift

Articles

A. A. BATABYAL
Time Invariant Decision Rules and Land Development: A Dynamic and Stochastic Analysis

J. KUSHNER and D. SIEGEL
Citizens' Attitudes Toward Municipal Amalgamation in Three Ontario Municipalities

M. POLÈSE et R. SHEARMUR
RIP-HMR: À propos du concept de pôle de développement et des stratégies de développement économique des régions québécoises

N. AMARA, R. LANDRY ET M. LAMARI
Capital social, innovation, territoires et politiques publiques

R. H. LAMARCHE
Correct Partitioning of Regional Growth Rates: Improvements in Shift-Share Theory

G. ROMSA
Economic Growth in Cork County, Ireland and Halifax County, Canada during the 1990s

Dialogue

R. TREMBLAY
Diversité de la géographie sociale

Research Notes / Notes de recherche

J.-P. THOUEZ, R. BOURBEAU, Y. BUSSIÈRE, J. BERGERON, A. RANNOU et H. BÉLANGER-BONNEAU
Piétons victimes d'un accident de la route en milieux urbain et rural au Québec et en Ontario, 1995-1997

Book Reviews/Comptes rendus

Marc-Urbain Proulx, L'économie des territoires au Québec
by René Blais

G. Sénécal, J. Malézieux et C. Manzagol, Grands projets urbains et requalification
by Guy Chiasson

H. G. Grubel, Tax Reform in Canada: Our Path to Greater Prosperity
by Milford B. Green

M. C. Diochon, Entrepreneurship and Community Economic Development
by Sean Markey

Eaux et territoires. Tensions, coopérations et géopolitique de l'eau
by Raoul Etongué Mayer

Abstracts

Résumés




Back to Archives/Retour aux Archives

The CJRS gratefully acknowledges the financial assistance of the Social Sciences and Humanities Research Council of Canada. La RCSR remercie le Conseil de recherches en sciences humaines du Canada de son soutien.