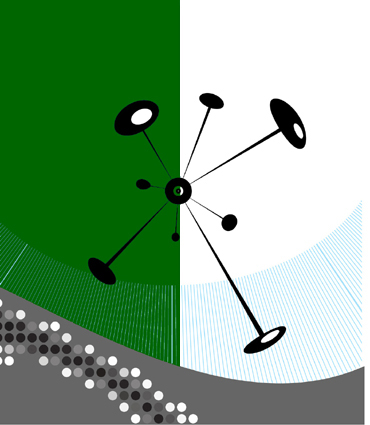 Archives

Vol. 27 No 3 - 2004
Vol. XXVII | 0705-4580 | Fall/automne 2004
Special Issue / Numéro spécial : British Columbia's Regional Economies / Les économies régionales de la Colombie-britannique

Letter from the Editor / Lettre du directeur

British Columbia and its Regional Economies: An Overview of Research Issues
David W. Edgington

Regional Economic Shifts in British Columbia: Speculation from Recent Demographic Evidence
Greg Halseth, Debra Straussfogel, Sarah Parsons and Amy Wishart

The Peripheries of British Columbia: Patterns of Migration and Economic Structure, 1976-2002
Ross Nelson and Robert MacKinnon

The Contested Restructuring qua Remapping of British Columbia's Forest Economy: Reflections on the 'Crossroads' and 'War in the Woods' Metaphors
Roger Hayter

British Columbia's Coastal Forests, Hemlock Timber Products And The Japanese Housing Market
David.W. Edgington

Policies to Induce Structural Change in the British Columbia Economy
John M. Munro

Book Reviews

By Marie Lequin

By William Pardy

------------------------

Vol. 27 No 2 - 2004
Vol. XXVII | 0705-4580 | Summer/été 2004

Articles

J. VICENTE
« Balkanisation » des infrastructures de télécommunications et aménagement du territoire: une approche par l'économie des réseaux

R. FINNIE, I. IRVINE and R. SCEVIOUR
Social Assistance Use in Canada: National and Provincial Trends in Incidence, Entry and Exit

M. FOUGÈRE, S. HARVEY, M. MÈRETTE and F. POITRAS
Ageing Population and Immigration in Canada: An Analysis with a Regional CGE Overlapping Generations Model

M. D. RICE
Regional and Sectoral Growth in Canada's Emerging Economy

P. BURTON, S. PHIPPS and L. LETHBRIDGE
Longitudinal Estimates of Child Poverty in the Maritimes versus the Rest of Canada

Research Notes / Notes de recherche

A. A. BATABYAL
Desirable Properties of an Unconventional Population Control Policy

Book Reviews/Comptes rendus

Niels Veldhuis, Joel Emes and Michael Walker Tony, Tax Facts 13,
by Tony Sorensen

Jean-Marc Fontan, Juan-Luis Klein et Benoît Levesque, Reconversion économique et développement territorial. Le rôle de la société civile,
par Bruno Jean

Diane-Gabrielle Tremblay et David Rolland (Dirs.), La nouvelle économie; Où, Quoi? Comment?
Par Alain Lapointe

John Punter, The Vancouver Achievement: Urban Planning and Design,
by Don Alexander

Abstracts

Résumés

------------------------

Vol. 27 No 1 - 2004
Vol. XXVII | 0705-4580 | Spring/printemps 2004

Articles

D. DOLOREUX, L. HOMMEN and C. EDQUIST
Nordic Regional Innovation Systems: An Analysis of the Region of East Gothia, Sweden

D. TRÉPANNIER et W. J. COFFEY
La redistribution intramétropolitaine de l'emploi des services supérieurs dans les quatre plus grandes métropoles canadiennes, 1981 -1996

S. QUAYES and D. R. PESCATRICE
North American Border Trade in a Heightened Security Regime

G. RODRIGUEZ
Identifying Canadian Regional Business Cycles Using the Plucking Model

A. M. SÉGUIN et P. APPARICIO
Évolution de la distribution spatiale de la population âgée dans la région métropolitaine montréalaise entre 1981 et 2001 : constat et enjeux pour les municipalités

H. SCHWARTZ
The Relevance of Toronto's New Governmental Structure For the 21st Century

Research Notes / Notes de recherche

R. TREMBLAY
Revue des principaux « rankings » des technopoles américaines

Book Reviews/Comptes rendus

Frédéric Lasserre et Aline Lechaume, Préface de Luc Bureau, Le territoire pensé: Géographie des représentations territoriales
par Vincent Berdoulay

Bernard Reitel, Patricia Zander, Jean-Luc Piermay, et Jean-Pierre Renard, Villes et frontières. Paris, Anthropos, collection « Villes »
par Guy Mercier

Hervé Gumuchian, Éric Grasset, Romain Lajarge et Émmanuel Roux, Les acteurs, ces oubliés du territoire
par Guy Chiasson

lean-Pierre Paulet, La Mondialisation (2e édition)
par Guy Vincent

Abstracts

Résumés




Back to Archives/Retour aux Archives

The CJRS gratefully acknowledges the financial assistance of the Social Sciences and Humanities Research Council of Canada. La RCSR remercie le Conseil de recherches en sciences humaines du Canada de son soutien.