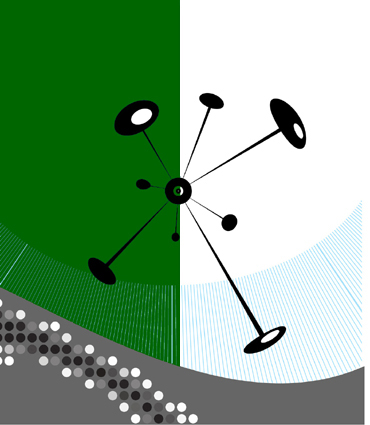 Archives

Vol. 28 No 3 - 2005
Vol. XXVIII | 0705-4580 | Fall/automne 2005

Articles

J. CHOWHAN AND M. PRUD'HOMME
City Comparisons of Shelter Costs in Canada: A Hedonic Approach

J. A. BROX
The Impact of Public Services on the Pattern ofPrivate Spending in Atlantic Canada

C. J. A. MITCHELL
Population Change and External Commuting in Canada's Rural and Small Town Municipalities: 1996-2001

R. BLAIS ET G. CHIASSON
L'écoumène forestier canadien: État, techniques et communautés L'appropriation difficile du territoire

J. DUBÉ et A. LEMELIN
Estimation expérimentale des flux d'échanges interrégionaux par la méthode de minimisation de l'entropie croisée

Dialogue

J. E. MATA
Une analyse comparative des conditions et niveaux de vie des ménages dans l'espace CEMAC

R. SUIRE
Cluster « créatif» et proximité relationnelle: Performance des territoires dans une économie de la connaissance

D. VOLLET and M. GUERIN
Effets économiques du paysage sur le développement régional: Illustration à partir d'une zone rurale française (le Pays de la Météorite)

Abstracts

Résumés

----------------------

Vol. 28 No 2 - 2005
Vol. XXVIII | 0705-4580 | Summer/Été 2005

R. TREMBLAY
Introduction / Introduction

Articles

H. GOLDSTEIN
The Role of Knowledge Infrastructure in Regional Economie Development: The Case of the Research Triangle

W. TU AND D. Z. SUI
The Transformation of Economic Structure and its Environrnental Implications for a Digital City: An Input-output Analysis for Austin, Texas

S. M. BREZNITZ AND W. ANDERSON
Boston Metropolitan Area Biotechnology Cluster

A. C. SALAZAR
Albuquerque: Technology City of Contrasts

R. TREMBLAY
Ottawa parmi les technopoles nord-américaines: mythe ou réalité?

D.-G. TREMBLAY AND S. ROUSSEAU
The Montreal Multimedia Sector: A Cluster, a New Mode of Govemance or a Simple Co-location?

J. N. H. BRITTON AND G. LEGARE
Clustering and the Digital Economy: New Media in Toronto

R. MORRILL AND P. SOMMERS
Seattle as a Digital City: Unexpected or Inevitable?

S. WALCOTT
High Tech Atlanta: Global Links Deep in Dixie

J. FACHE
High Tech Services Diffusion Points to a New Urban Hierarchy: The Case of Large French Cities

Book Reviews/Comptes rendus

J.-M. Fontan, J.-L. Klein et D.-G. Tremblay, Innovation socioterritoriale et reconversion économique: Le cas de Montréal
par Louis Allie

Régis Guillaume, Globalisation, systèmes productifs et dynamiques territoriales
by Pierre Desrochers

D. Mowery, R. Nelson, B. Sampat, and A. Ziedonis, Ivory Tower and Industrial Innovation. University-Industry Technology Transfer Before and Afler the Bayh-Dole Act
par Pierre Desrochers

M. Polèse et R. Shearmur, Economie urbaine et régionale: Introduction à la géographie économique
par Antoine Bailly

Abstracts

Résumés

----------------------

Vol. 28 No 1 - 2005
Vol. XXVIII | 0705-4580 | Spring/printemps 2005

Articles

V. LANTZ AND D. MURRELL
Climate Change Plans for Canada: A Full Net Present Value Framework for Evaluating Options at the Provincial Level

G. POUYANNE
Urban Form and Travel Patterns: An Application to the Metropolitan Area of Bordeaux

A. L. CUTHBERT, W. P. ANDERSON AND F. L. HALL
An Empirical Analysis of the Relationship between Road Development and Residential Land Development

D. MASSON
Genrer le développement régional? Les femmes et la condition féminine dans les CRD du Québec, 1992-2003

N. RACINE, P. VILLENEUVE ET M. THÉRIAULT
L'exportation manufacturière: le cas des régions de Québec et Chaudière-Appalaches en 1994 et 2002

Dialogue

M. SIMARD
Les espaces à faible densité: un défi au développement des milieux ruraux québécois

Research Notes/Notes de recherche

M. TOMÀS ET J.-P. COLLIN
Constance et mutation: le discours des acteurs municipaux devant le mouvement «défusionniste» au Québec

J. F. DE LIMA
Notes sur les pôles de croissance et les stratégies territoriales au Québec

Book Reviews/Comptes rendus

Michel Boisvert , L'urbain. Un enjeu environnemental
par Guy Chiasson

David A. Wolfe, Clusters Old and New: The Transition to a Knowledge Economy in Canada 's Regions
by Murray Rice

Abstracts

Résumés




Back to Archives/Retour aux Archives

The CJRS gratefully acknowledges the financial assistance of the Social Sciences and Humanities Research Council of Canada. La RCSR remercie le Conseil de recherches en sciences humaines du Canada de son soutien.