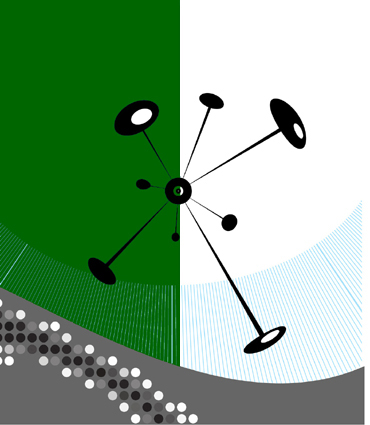 Archives

Vol. 29 No 3 - 2006
Special Issue / Numéro spécial : GEOMATICS AND BUSINESS / GÉOMATIQUE ET AFFAIRES
Vol. XXIX | 0705-4580 | Autumn/automne 2006

T. HERNANDEZ
Business Geomatics: A Burgeoning Discipline
La Géomatique des affaires: Une discipline en plein essor

Articles

R. GOMEZ-INSAUSTI
Canada's Leading Retailers: Latest Trends and Strategies for their Major Chains

B. J. LORCH
The Evolution of a Big-Box Landscape: A Case Study of the Winnipeg Market

K. JONES AND R. GOMEZ-INSAUSTI
Banks in Small Communities in Canada: 1998-2004

S. FARBER AND M. YEATES
A Comparison of Localized Regression Models in a Hedonic House Price Context

B. MOULIN AND A. WALID
Perception-Based Multi-Agent Geo-Simulation in the Service of Retail Location Decision-Making in a Shopping Mail

T. HERNANDEZ
Geovisualization of Retail Structural Change in Canada

F. BERGERON, L. GINGRAS AND C. CARON
A Framework for Evaluating Strategic Location-based Applications in Businesses

Abstracts

Résumés

------------------------

Vol. 29 No 2 - 2006
Vol. XXIX | 0705-4580 | Summer/Été 2006

Articles

M.-F. CALMETTE AND I. PÉCHOUX
Regional Agglomeration of Major Risky Activities and Environmental Policies

O. DOLOREUX AND R. SHEARMUR
Regional Oevelopment in Sparsely Populated Areas: The Case of Quebec's Missing Maritime Cluster

M. DIMOU
La formation des hiérarchies urbaines dans les régions ultra-périphériques: Le cas de La Réunion

N. MARSHALL, B. DOLLERY AND T. SORENSEN
Voluntary Regional Co-operation in Australia

M. SIMARD
La réforme de la gouvernance territoriale québécoise à l'épreuve des problèmes d'aménagement et de développement

L. TERRAL ET M. POLÈSE
À la recherché de grandes régularités dans la localisation de l'activité économique. Analyse du tertiaire supérieur et de l'industrie manufacturière pour l'espace nord-américaine

L. XU AND K.-L. LIAW
Initial Destination Choices ofSkilled-Worker Immigrants from South Asia to Canada: Assessment of the Relative Importance of Explanatory Factors

M. BRADFIELD
Foreign Investrnent and Growth vs. Development: A Comparative Study of Ireland and Wales

Abstracts

Résumés

------------------------

Vol. 29 No 1 - 2006
Vol. XXIX | 0705-4580 | Spring/printemps 2006

C. R. BRYANT
Public Policy and Rural Space: An Introduction
Politique publique et espace rural: Une introduction

Articles

E. CHEVASSUS-LOZZA ET K. DANIEL
Market Openness and Geographical Concentration ofAgricultural and Agro-Food Activities: The Challenges for French Regions

B. SYLVANDER, G. ALLAIRE, G. BELLETTI, A. MARESCOTTI, D. BARJOLLE, E. THÉVENOD-MOTTET ET A. TREGEAR
Qualité, origine et globalisation : Justifications générales et contextes nationaux, le cas des Indications Géographiques

M. BERRIET-SOLLIEC, H. DELORME, C. LAURENT, M.-F. MOURIAUX, P. MUNDLER ET D. PERRAUD
Régulation de l'agriculture: Les Régions comme nouveau lieu de mise en cohérence territoriale des politiques agricoles? La région Rhône-Alpes dans le contexte européen

M. PIRAUX, E. CHIA ET M. DULCIRE
De la situation de gestion au territoire actionnable: Des enseignements en matière de politique territorialisée. Le cas des Contrats Territoriaux d'Exploitation dans les Départements d'Outre Mer français

F. AUBERT, D. LÉPICIER, Y. SENCÉBÉ ET P. PERRIER-CORNET
La construction de territoires micro-régionaux et leur signification économique: Le cas des « pays» en France

N. BERTRAND, P. FLEURY ET C. JANIN
Politiques d'aménagement et multifonctionnalité agricole dans le sillon alpin

C. KEPHALIACOS, G. NGUYEN ET P. ROBIN
Formes de coordination et politiques publiques: Quelles articulations dans une perspective d'ancrage territorial de l'agriculture en France

O. AZNAR, M. GUÉRIN ET P. JEANNEAUX (AVEC LA COLLABORATION DE C. ROCHE ET S. HERVIOU)
La mise en oeuvre de politiques environnementales par des acteurs locaux. Étude sur une zone d'étude située en France

Abstracts

Résumés




Back to Archives/Retour aux Archives

The CJRS gratefully acknowledges the financial assistance of the Social Sciences and Humanities Research Council of Canada. La RCSR remercie le Conseil de recherches en sciences humaines du Canada de son soutien.