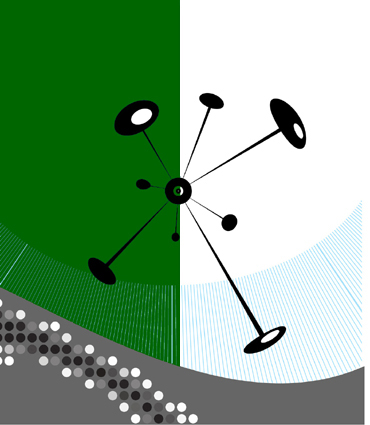 Archives

Vol. 03 No 2 - 1980
Volume III | 0705 4580 | Autumn 1980

Articles

George A. Nader
AN ECONOMIC REGIONALIZATION OF CANADA: THE VALIDITY OF PROVINCES AS REGIONS FOR THE CONDUCT OF REGIONAL ECONOMIC POLICY

James W. Simmons
CHANGING MIGRATION PATTERNS IN CANADA: 1966-1971 to 1971-1976

Marc G. Termotte et Raymonde Fréchette
LE RENVERSEMENT RÉCENT DES COURANTS MIGRATOIRES ENTRE LES PROVINCES CANADIENNES. ESSAI D'INTERPRÉTATION

P. Nagarajan
CANADIAN EMPLOYMENT GROWTH AND STRUCTURAL ADAPTATION, 1961-1971

Michael Denny and J. Douglas May
REGIONAL PRODUCTIVITY IN CANADIAN BREWERIES

Research Notes/Notes de recherche

H. Craig Davis
INCOME AND EMPLOYMENT MULTIPLIERS FOR A SMALL B.C. COASTAL REGION

Reviews/Comptes rendus

Polarization and the Regional Problem: Manufacturing ln Nova Scotia. 1960-1973, by Daniel Todd
by Roger Hayter

Housing Programs and Income Distribution in Ontario, by George Fallis
by N. H. Lithwick

Urban Transportation Economics, by Mark Frankena
by Marc Los

BOOKS RECEIVED/OUVRAGES REÇUS

ABSTRACTS

RÉSUMÉS

------------------------

Vol. 03 No 1 - 1980
Volume III | 0705 4580 | Spring 1980

Articles

Antoine Bailly and John Fernie
OFFICE LOCATION AND URBAN DEVELOPMENT: IS THE WESTERN EUROPEAN EXPERIENCE RELEVANT TO CANADA?

F. C. Miller
THE FEASIBILITY OF REGIONALLY DIFFERENTIATED FISCAL POLICIES

G. Power, W. Gillespie, D. Wittkowski, and R. Rink
COMPUTER MODELLING OF BOOMTOWN HOUSING: THE FORT McMURRAY STUDY

Muhammed N. Islam
IMPACTS OF INTERSECTORAL OCCUPATIONAL MOBILITY ON INTERREGIONAL DISPARITY IN INCOME

R. E. George, C. R. Dipchand, and R. G. Storey
THE LOCATION OF OFFICES

Research Notes/Notes de recherche

S. E. Drugge
A THEORETICAL CRITIQUE OF THE STANDARDIZATION METHOD OF ESTIMATING REGIONAL EFFECTAND INDUSTRYSTRUCTUREAS SOURCES OF INTERREGIONAL INCOME VARIATIONS

Reviews/Comptes rendus

Canada's Farm Population: Analysis of Income and Related Characteristics, by Paul Shaw
by Barry Smit

Canadian Urban Trends: National Perspective; Volume l, edited by D. Michael Ray
by William Code

The Decay of Trade: An Economic History of the Newfoundland Saltfish Trade, 1935-1965, by David Alexander
by E. E. Douglas Day

ABSTRACTS

RÉSUMÉS




Back to Archives/Retour aux Archives

The CJRS gratefully acknowledges the financial assistance of the Social Sciences and Humanities Research Council of Canada. La RCSR remercie le Conseil de recherches en sciences humaines du Canada de son soutien.