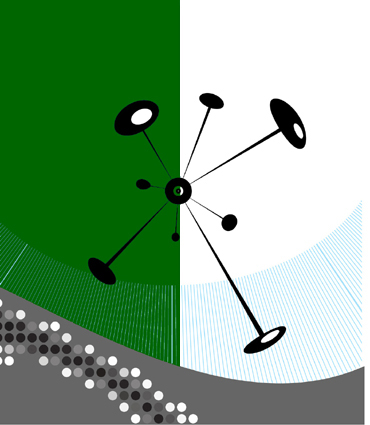 Archives

Vol. 30 No 3 - 2007
Vol. XXX | 0705-4580 | Autumn/automne 2007

C. R. BRYANT
Letter from the Editor / Lettre du directeur de la Revue

R. TREMBLAY
Introduction: On The Creative Class
Lettre du directeur de la Revue

Articles

T. GABE, K COLBY AND K. P. BELL
Creative Occupations, County-Level Earnings and the U.S. Rural-Urban Wage Gap

H. MAYER, D. HACKLER AND C. McFARLAND
Skills, Capital and Connections, Too: A Regional Social Environment Perspective ofWomen Entrepreneurs

M. NATHAN
The Wrong Stuff? Creative Class Theory and Economie Performance in UK Cities

A. N. PETROV
A Look beyond Metropolis: Exploring Creative Class in the Canadian Periphery

T. PILATI ET D.-G. TREMBLAY
Le développement socio-économique de Montréal: La cité créative et la carrière artistique comme facteurs d'attraction?

R. TREMBLAY ET H. CHICOINE
Classe créative et interdisciplinarité: une critique méritée

Abstracts

Résumés

------------------------

Vol. 30 No 2 - 2007
Vol. XXX | 0705-4580 | Summer/Été 2007

Articles

M. BUZZELLI AND M. JERRETT
Geographies of Susceptibility and Exposure in the City: Environmental Inequity of Traffic-Related Air Pollution in Toronto

K. B. NEWBOLD AND S. CICCHINO
Inter-Regional Return and Onwards Migration in Canada: Evidence Based on a Micro-Regional Analysis

J. FERRERA DE LIMA
Les composantes des changements spatiaux dans la région sud du Brésil

K. M. KING AND K. B. NEWBOLD
Internal Migration Dynamics of a Canadian Immigrant Gateway: Toronto as an Origin, Way-Station and Destination between 1991 and 2001

X. LELOUP
Vers la ville pluraliste? Distribution et localisation des minorités visibles à Montréal, Toronto et Vancouver en 2001

B. MACNAB, R. WORTHLEY, R. BRISLIN, B. GALPERIN AND T. LITUCHY
National Homogeneity v. Regional Specificity: An Examination of the Canadian Cultural Mosaic and Whistle-Blowing

T. SNODDON AND R. WIGLE
Regional Incidence of the Costs of Greenhouse Policy

D.-G. TREMBLAY AND T. PILATI
Tohu and Artist-run Centres in Montreal: Contributions to the Creative City

Dialogue

H. SCHWARTZ
How Ontario and Ontario Cities Are Coping with the Cost of Energy

Abstracts

Résumés

------------------------

Vol. 30 No 1 - 2007
Vol. XXX | 0705-4580 | Spring/Printemps 2007

C. R. BRYANT
Letter from the Editor / Lettre du directeur de la Revue

Articles

G. S. SANDHU AND J. A. SCHOFIELD
A Bi-Regional Economie Impact Madel for the Province of British Columbia: A Social Accounting Matrix Approach

O. THOMAS
Les finances locales influencent-elles la croissance des villes? Le cas des communes du département du Tarn

A. BLAY-PALMER
Who is Minding the Store? Innovation Strategy and Agro-Biotechnology Research in Canada

S. MARKEY AND D. MANSON
The (Dis?) Connected North: Persistent Regionalism in Northem British Columbia

H. HODGES
Declining Border Crossings: An Econometrie Study of Border Crossings in Whatcom County

M. D. RICE AND D. l. LYONS
Consistent Business Generators: Urban Leaders in Canada's Next Wave

Dialogue

P. DESROCHERS AND G.-J. HOSPERS
Cities and the Economie Development of Nations: An Essay on Jane Jacobs' Contribution to Economie Theory

Dialogue Africa/Afrique

H. B. NGUENDO-YONGTSI, C. R. BRYANT AND F. PIROT
Contribution des SIG à l'analyse du paysage urbain d'une métropole d'Afrique tropicale humide (Yaoundé-Cameroun)

M. SOUMAHORO
Les interventions de l'État ivoirien dans le processus de développement en pays Toura: état des lieux et perspective

Abstracts

Résumés




Back to Archives/Retour aux Archives

The CJRS gratefully acknowledges the financial assistance of the Social Sciences and Humanities Research Council of Canada. La RCSR remercie le Conseil de recherches en sciences humaines du Canada de son soutien.