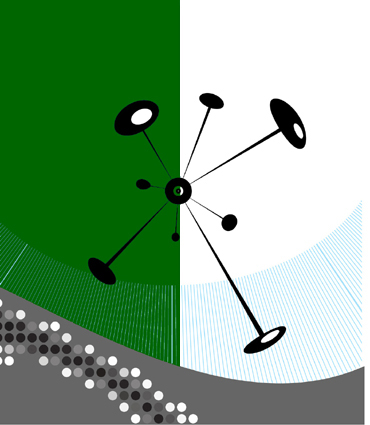 Archives

Vol. 31 No 3 - 2008
Vol. XXXI | 0705-4580 | Autumn/automne 2008
Special Issue / Numéro spécial : LA GOUVERNANCE TERRITORIALE: À L'ÉPREUVE DES FAITS / TERRITORIAL GOVERNANCE: AN EMPIRICAL APPROACH
Sous la direction de / Guest Editors : Jean-François Simard, Guy Chiasson, Thibault Martin & Nathalie Proulx

C. R. BRYANT
Lettre du directeur de la Revue / Letter from the Editor

J.-F. SIMARD ET G. CHIASSON
Introduction - La gouvernance territoriale: un nouveau regard sur le développement
Introduction - Territorial Governance: A New Take on Development

Partie 1 : L'indispensable présence de l'acteur
Part 1: The Essential Presence of the Actor

G. CHIASSON, C. ANDREW ET É. LECLERC
Territorialiser la gouvernance du développement. Réflexions à partir de deux territoires forestiers

O. CHOUINARD, S. PLANTE AND M. GILLES
The Community Engagement Process: A Governance Approach in Adaptation to Coastal Erosion and Flooding in Atlantic Canada

J. GUILLEMOT, S. PLANTE ET J. BOISJOLY
Gouvernance et développement territorial en milieu insulaire. Le cas de l'Isle-aux-Coudres (Québec-Canada)

B. JEAN ET L. BISSON
La gouvernance partenariale : un facteur déterminant du développement des communautés rurales

Partie II: L'indispensable mouvement de décentralisation
Part II: Decentralisation: A Fundamental Trend

M. ROBITAILLE ET A. RÉGIMBALD
La gouvernance régionale de l'éducation: l'exemple de l'Outaouais

M.-U. PROULX
Appropriation territoriale de responsabilités publiques: le cas du Québec

A. JOYAL ET K. EL-BATAL
La gouvernance rurale vue à travers la politique nationale de la ruralité

J.-F. SIMARD ET Y. LECLERC
Les centres locaux de développement 1998-2008. Une gouvernance en mutation entre participation citoyenne et imputabilité municipale

Partie III: L'incontournable enjeu idéologique
Part III: The Inevitable Ideological Issue

C. GUAY ET T. MARTIN
L'ère/l'aire de la gouvernance autochtone: le territoire en question

D. TREMBLAY
Espacer la gouvernance: la dialectique de la proximité et de la distance dans le champ du développement international

Book Reviews/Comptes rendus

David Doloreux et Steve Dionne, Évolution d'un système local d'innovation en région rurale. Le cas de La Pocatière dans une perspective historique (1827-2005)
par Frédérick Bonner

Anne Mevellec, La construction politique des agglomérations au Québec et en France. Territoire, gouvernement et action publique
par Salma Loudiyi

Abstracts

Résumés

------------------------

Vol. 31 No 2 - 2008
Vol. XXXI | 0705-4580 | Summer/Été 2008

Articles

W. VAN'T VELD, P.-M. DESJARDINS AND D. BRUCE
Regional Differences in Canadian SME Interest Rate Determination

P. ROSELE CHIM
Géophagie et géosophie du développement: une approche comparative Amazonie Nord Est -Caraïbe Est

A. MOHAMMADIAN, M. HAIDER AND P. S. KANAROGLOU
Homebuilders Choice Behaviour Analysis

M. HIRCZAK, M. MOALLA, A. MOLLARD, B. PECQUEUR, M. RAMBONILAZA AND D. VOLLET
From the Basket of Goods to a More General Model of Territorialized Complex Goods: Concepts, Analysis Grid and Questions

P. TERNAUX ET B. PECQUEUR
Ressources territoriales, structures sociales et comportements des acteurs

VP. THOUEZ ET Y. BUSSIÈRE
Vieillissement de la population et déséquilibres démographiques au Québec

B. DOLLERY, W. HO LEONG AND L. CRASE
Virtual Local Goverment in Practice: The Case of Town Councils in Singapore

Dialogue

F. NKANKEU
Occupation du sol et conflits fonciers sur les cendres volcaniques du Moungo (Cameroun)

Book Reviews/Comptes rendus

Nicolas Renahy, Les gars du coin. Enquête sur une jeunesse rurale par Laurie Guimond

Abstracts

Résumés

------------------------

Vol. 31 No 1 - 2008
Vol. XXXI | 0705-4580 | Spring/printemps 2008

Articles

H. M. HALL AND P. V. HALL
Decline and No Growth: Canada's Forgotten Urban Interior

K. DELUSCA, L. VASSEUR ET O. CHOUINARD
Marées de tempête et communautés à risques dans le sud-est du Nouveau-Brunswick: Cas de la communauté de Pointe-du-Chêne

L. J. LOPPACHER, W. A. KERR AND R. R. BARICHELLO
Regional Management of Diseases and Pests to Facilitate Canadian Exports

P. GINGRAS, M. CARRIER ET P. Y. VILLENEUVE
Les coopératives forestières dans le développement économique et social des régions périphériques du Québec

P. HANEL, S. LAROCHELLE, J.-P. LEBLANC ET D. S. GBAGUIDI
Effets économiques du Pôle universitaire de Sherbrooke, 2003-2004

C. J. A. MITCHELL
Counterurbanization and the Growth ofCanada's Rural and Small Town Municipalities: 1996-2001

A. TORRE ET B. ZUINDEAU
Économie de la proximité et environnement: état des lieux et perspectives

Dialogue

A. MCKINLEY
Industrial Ecology: A Review with Examples from the Canadian Mining Industry

Abstracts

Résumés




Back to Archives/Retour aux Archives

The CJRS gratefully acknowledges the financial assistance of the Social Sciences and Humanities Research Council of Canada. La RCSR remercie le Conseil de recherches en sciences humaines du Canada de son soutien.