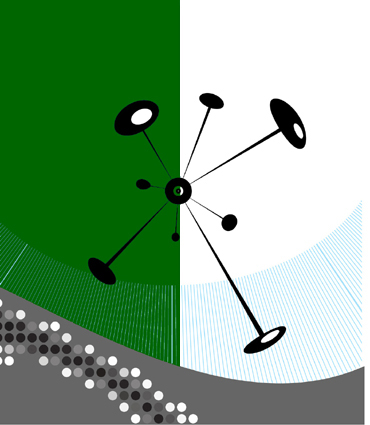 Archives

Vol. 32 No 3 - 2009
Vol. XXXII | 0705-4580 | Autumn/automne 2009

Articles

G. CHI AND D. W. MARCOUILLER
Rethinking the Migration Effects of Natural Amenities: Part I
Rethinking the Migration Effects of Natural Amenities: Part II

D. MAYNARD AND D. KERR
British Columbia's Longevity Advantage: A Comparison of Deaths across Canadian Provinces and Territories

CLARE J. A. MITCHELL
Population Growth in Rural and Small Town Ontario: Metropolitan Decentralization or Deconcentration?

T. STOBBE, G. COTTELEER AND G. CORNELIS VAN KOOTEN
Hobby Farms and Protection of Farmland in British Columbia

R. BOCQUET ET C. MOTHE
Le rôle des institutions publiques dans la gouvernance des pôles de compétitivité de PME

P. CHENARD
Trois types de capital humain, une même croissance des revenus ? L'impact des flux différenciés de capital humain sur la croissance des revenus pour 152 agglomérations canadiennes entre 1981 et 2001

E. M. DÉVOUÉ
Croissance et bien-être : le cas des RUP Françaises

S. DALL'ERBA, R. GUILLAIN AND J. LE GALLO
Un regard nouveau sur les politiques de développement régional en Europe

Dialogue

H. SCHWARTZ
Toronto Ten Years after Amalgamation

E. H. MAMADOU NDIAYE ET R. TREMBLAY
Toronto Ten Years after Amalgamation

Book Reviews/Comptes rendus

Guy Jalabert et Jean-Marc Zuliani
Toulouse, l'avion et la ville par Tarek ben Hassen

Abstracts

Résumés

------------------------

Vol. 32 No 2 - 2009
Vol. XXXII | 0705-4580 | Summer/Été 2009

Articles

G. COLLETIS
Local Development, Proximities and Productive Encounters: The Case of Development Dynamics in the Region of Toulouse

X. CHEN AND M. FOUGÈRE
Inter-provincial Migration and Regional Labour Market Conditions in Canada

M. A. ANDRESEN
Canada - U.S. Interregional Trade, 1989 - 2001

T. T. NGUYEN AND R. M. WIGLE
Welfare Costs of Border Delays: Numerical Calculations from a Canadian Regional Trade Model

D. PARENT
De l'agriculteur à temps partiel au ménage pluriactif : Analyse typologique de la pluriactivité agricole au Québec

S. PERES
Dynamique urbaine et rente foncière viticole dans le bordelais : Une approche économétrique de la résistance

S. ARBOUR
Disparités de productivité des travailleurs du haut savoir canadiens et américains : le capital humain et les économies d'agglomération du savoir

S. BREUX ET M. FREEDMAN
Idéal, mythe et utopie : les clés de l'engagement public individuel

C. CHAZOULE, F. JOUVE ET R. LAMBERT
L'émergence des Indications Géographiques au Québec : construction, liens au territoire, protection et valorisation

Book Reviews/Comptes rendus

Frank Moulaert et Jacques Nussbaumer, La logique sociale du développement territorial
par Diane-Gabrielle Tremblay

Luc-Normand Tellier, Urban World History: an Economic and Geographical Perpective
par Sébastien Darchen

Abstracts

Résumés

------------------------

Vol. 32 No 1 - 2009
Special Issue - Numéro spécial : TERRITORIAL DEVELOPMENT AND SOCIAL INNOVATION / INNOVATION SOCIALE ET LE DÉVELOPPEMENT TERRITORIAL
Vol. XXXII | 0705-4580 | Spring / printemps 2009
Guest Editor l Directeur invité: Juan-Luis Klein

C. R. BRYANT J
Letter from the Editor / Lettre du directeur de la Revue

J.-L. KLEIN
Introduction English / Introduction française

Articles

J.-L. KLEIN, J.-M. FONTAN ET D.-G. TREMBLAY
Social Entrepreneurs, Local Initiatives and Social Economy: Foundations for a Socially Innovative Strategy to Fight Against Poverty and Exclusion

F. MOULAERT
Le développement territorial intégré: le rôle des rapports sociaux

D. A. WOLFE
Social Dynamics of Innovation and Civic Engagement in City Regions

J.-L. LAVILLE
Services aux personnes et innovations

A. HAMDOUCH, O. AILENEI, B. LAFFORT ET F. MOULAERT
Les organisations de l'économie sociale dans la métropole lilloise: Vers de nouvelles articulations spatiales?

I. ANDRÉ AND A. ABREU
Social Creativity and Post-Rural Places: The Case of Montemor-O-Novo, Portugal

M. JAYO, M. POZZEBON AND E. H. DINIZ
Microcredit and Innovative Local Development in Fortaleza, Brazil: The Case of Banco Palmas

E. RAUFFLET
La planification territoriale collaborative sous la loupe: l'expérience du plan municipal de développement de Tlalmanalco au Mexique (1997)

Abstracts

Résumés




Back to Archives/Retour aux Archives

The CJRS gratefully acknowledges the financial assistance of the Social Sciences and Humanities Research Council of Canada. La RCSR remercie le Conseil de recherches en sciences humaines du Canada de son soutien.