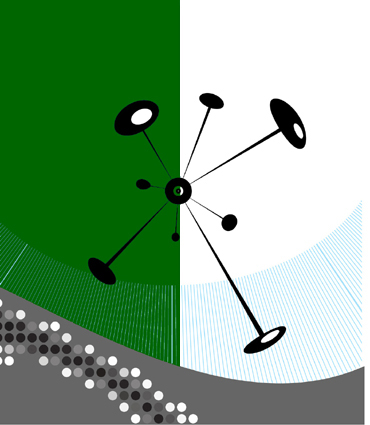 Archives

Vol. 04 No 2 - 1981
Volume IV | 0705 4580 | Autumn/automne 1981

Articles

J. H. P. Paelinck and Sj. Wagenaar
SUPPLY EFFECTS IN REGIONAL ECONOMIC MODELS

Marc Los
CADRE COMPTABLE RECTANGULAIRE ET ESTIMATION DE MATRICES INPUT-OUTPUT INTERRÉGIONALES

Claude Marchand
L'ESTIMATION DES FLUCTUATIONS ÉCONOMIQUES DANS UN CONTEXTE MULTIRÉGIONAL

Alun Joseph and Barry Smit
IMPLICATIONS OF EXURBAN RESIDENTIAL DEVELOPMENT: A REVIEW

Clermont Dugas
DÉVELOPPEMENT COMMUNAUTAIRE ET MARGINALISATION DANS L'EST DU QUÉBEC

James M. Dean
THE INTERACTION OF FEDERAL AND TERRITORIAL INCOME TAX RATES: THE CASE OF THE NORTHWEST TERRITORIES

Research Notes/Notes de recherche

William Marr, Douglas McCready and Frank Millerd
EDUCATION AND THE EFFICIENCY OF MIGRATION

Comment and Discussion/Commentaire et discussion

Barry Lesser
A COMMENT ON "THE LOCATION OF OFFICES"

Reviews/Comptes rendus

RENT CONTROL: MYTHS and REALITIES. Walter Block and Edgar Olsen, editors
by Michael Bradfield

Newfoundland: From Dependency to Self-Reliance. Economic Council of Canada; Minister of Supply and Services
by Michael Bradfield

BOOKS RECEIVED/OUVRAGES REÇUS

ABSTRACTS

RÉSUMÉS

------------------------

Vol. 04 No 1 - 1981
Volume IV | 0705 4580 | Spring 1981 Number

Articles

Mario Polèse
ECONOMIC INTEGRATION, NATIONAL POLICIES AND THE RATIONALITY OF REGIONAL SEPARATISM

Jean-Claude Thibodeau
LES EFFETS D'ENTRAINEMENT DU SECTEUR MANUFACTURIER DANS UNE RÉGION DE POLARISATION DE SECOND NIVEAU: LE CAS DE L'OUTAOUAIS

Marcel Boyer, Marcel G. Dagenais et Fernand Martin
IDENTIFICATION DE GRAPPES INDUSTRIELLES POUR LA GÉNÉRATION DE PROJETS D'INVESTISSEMENT

Henk Voogd
QUALITATIVE MULTICRITERIA EVALUATION METHODS FOR DEVELOPMENT PLANNING

Arden C. Brummell
A TEST OF SPATIAL SUBMARKETS IN URBAN HOUSING

Jean-François Goux
LES FONDEMENTS DE LA LOI DE DENSITÉ URBAINE DE C. CLARK

Reviews/Comptes rendus

Zoning: Its Costs and Relevance for the 1980s, by Michael Goldberg and Peter Horwood, with Roscoe Jones and David Baxter
by Mark W. Frankena

ABSTRACTS

RÉSUMÉS




Back to Archives/Retour aux Archives

The CJRS gratefully acknowledges the financial assistance of the Social Sciences and Humanities Research Council of Canada. La RCSR remercie le Conseil de recherches en sciences humaines du Canada de son soutien.