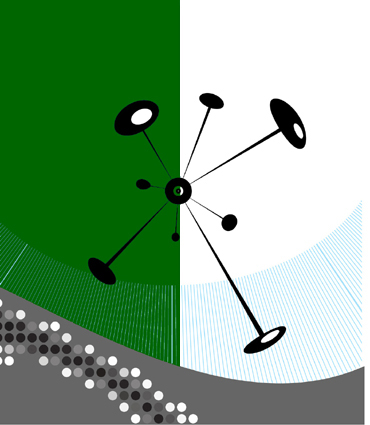 Archives

Vol. 05 No 2 - 1982
Volume V | 0705-4580 | Autumn/automne 1982
Regional Policy in North America: A Symposium / Politiques régionales en Amérique du Nord: un colloque

William J. Coffey
REGIONAL POLICY IN NORTH AMERICA: INTRODUCTION TO THE SYMPOSIUM

Roger Bolton
REGIONAL POLICY IN THE UNITED STATES

Bennett Harrison
REASSESSING POLICIES FOR REDUCING REGIONAL DISPARITIES IN NORTH AMERICA: THE (MISPLACED) EMPHASIS ON GOVERNMENT SUBSIDIES IN PRIVATE INDUSTRY

Donald A. Hicks
THE RISE AND FALL OF REGIONAL POLICY IN THE UNITED STATES

Fernand Martin
CANADIAN REGIONAL POLICY: AN OVERVIEW

N. H. Lithwick
CANADIAN REGIONAL POLICY: UNDISCIPLINED EXPERIMENTATION

Larry S. Boume
REGIONAL POLICY IN CANADA: AN URBAN SYSTEM PERSPECTIVE

Articles

Bernard Vermot-Desroches et John H. Niedercorn
COMPARAISON EMPIRIQUE DES APPROCHES PROBABILISTE ET ÉCONOMIQUE DU MODÈLE GRAVITE DE FLUX DE MARCHANDISES: LE CAS DES PRODUITS PÉTROLIERS FRANÇAIS

Mario Polèse et Robert Stafford
UNE ESTIMATION DES EXPORTATIONS DE SERVICES DES RÉGIONS URBAINES : L'APPLICATION D'UN MODÈLE SIMPLE AU CANADA

Jean Philippe
REDÉPLOIEMENT INDUSTRIEL ET SPÉCIALISATION DES RÉGIONS

Comment and Discussion/Commentaire et discussion

N. H. Lithwick
REGIONAL POLICY: A MATTER OF PERSPECTIVES

Reviews/Comptes rendus

Economic Impact Analysis: Methodology and Applications. Saul Pleeter, editor
by M. A. Mieklewright

Planning Smaller CiUes, Herrington J. Bryce
by Andrew S. Harvey

Alternatives to Confrontation. Victor L. Arnold, editor
by James Cannon

BOOKS RECEIVED/OUVRAGES REÇUS

ABSTRACTS

RÉSUMÉS

------------------------

Vol. 05 No 1 - 1982
Volume V | 0705-4580 | Spring/printemps 1982
Public Policy - Urban and Regional Issues / Politiques urbaines et régionales / Sous la direction de Len Gertler Special, Editor

Len Gertler
INTRODUCTION: PUBLIC POLICY - URBAN AND REGIONAL ISSUES

Clyde Weaver and Thomas I. Gunton
FROM DROUGHT ASSISTANCE TO MEGA-PRO]ECTS: FIFTY YEARS OF REGIONAL THEORY AND POLICY IN CANADA

Barry S. Wellar
URBAN IMPACT ASSESSMENT IN PUBLIC POLICY PROCESSES: THE CANADIAN RECORD, 1968-1982

Peter Homenuck and Anella Parker Martin
THE IMPACT OF NEW TECHNOLOGY: NEW PRESSURES ON URBAN AND REGIONAL PLANNING

Allan O'Brien
THE MINISTRY OF STATE FOR URBAN AFFAIRS: A MUNICIPAL PERSPECTIVE

Audrey D. Doerr
ORGANIZING FOR URBAN POLICY: SOME COMMENTS ON THE MINISTRY OF STATE FOR URBAN AFFAIRS

R. W. Crowley
THE DESIGN OF GOVERNMENT POLICY AGENCIES: DO WE LEARN FROM EXPERIENCE?

Ann Roell Markusen and David Wilmoth
THE POLITICAL ECONOMY OF NATIONAL URBAN POLICY IN THE USA: 1976-1981

Terrence J. Downey
ONTARIO'S LOCAL GOVERNMENTS IN THE 19805: A CASE FOR POLICY INITIATIVES

Joseph H. Chung
SYSTÈME URBAIN ET POLITIQUE DE DÉVELOPPEMENT RÉGIONAL

Gérard Divay et Marcel Gaudreau
L'AGGLOMERATION DE MONTRÉAL: VELLÉITÉS DE CONCENTRATION ET TENDANCES CENTRIFUGES

Reviews/Comptes rendus

Spatial Inequalities and Regional Development, Hendrik Folmer and Jan Oosterhaven (Editors)
by A. A. Seaborne

L'urbanisation: une affaire. L'appropriation du sol et l'État local dans l'Outaouais québécois par Caroline Andrew, Serge Bordeleau et Alain Guimont
par Loraine Tellier-Cohen

Canadian Urban Growth Trends, by Ira M. Robinson
by James Simmons

Settlement Planning and Development: A Strategy for Land Policy, by N. Lichfield
by J. Barry Riddell

Population Growth and Urban Systems Development: A Case Study, by G. A. Van der Knaap
by K. L. Liaw

THE AUTHORS/LES AUTEURS

ABSTRACTS

RÉSUMÉS




Back to Archives/Retour aux Archives

The CJRS gratefully acknowledges the financial assistance of the Social Sciences and Humanities Research Council of Canada. La RCSR remercie le Conseil de recherches en sciences humaines du Canada de son soutien.