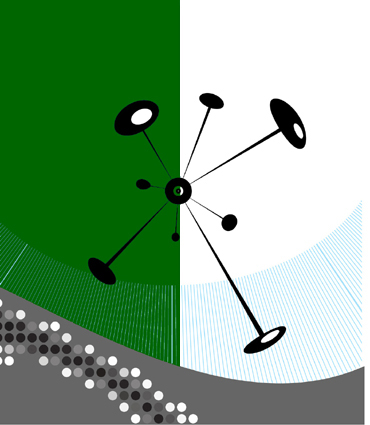 Archives

Vol. 06 No 2 - 1983
Volume VI | 0705-4580 | Autumn/automne 1983

Jacques Ledent
LA DYNAMIQUE DES SYSTÈMES DÉMOGRAPHIQUES MULTIRÉGIONAUX: LE CAS D'UN MODÈLE NON-LINÉAIRE DE MIGRATION

Joseph C. Cox
THE INTERINDUSTRY IMPACT OF PROVINCIAL FISCAL RESPONSE TO FEDERAL GRANTS

K. E. Mills, M. B. Percy and L. S. Wilson
THE INFLUENCE OF FISCAL INCENTIVES ON INTERREGIONAL MIGRATION: CANADA 1961-78

Lewis A. Soroka
WAGE RATES, REGION AND CITY SIZE: AN OCCUPATIONAL-SPECIFIC APPROACH

Research Notes/Notes de recherche

Gordon W. Douglas and James A. MacMillan
SIGNIFICANCE OF INTERREGIONAL FEEDBACKS FOR CANADIAN AND REGIONAL ENERGY POLICY DECISION

F. C. Miller and D. J. Wallace
THE FEASIBILITY OF REGIONALLY DIFFERENTIATED FISCAL POLICIES: SOME FURTHER RESULTS

Reviews/Comptes rendus

Espace et localisation: la redécouverte de l'espace dans la pensée scientifique de langue française. Jean H. P. Paelinck et Alain SalIez
par Luc-Normand Tellier

Polarized Development and Regional Polides: Tribute to Jacques Boudeville. A. Kuklinski, editor
by R. G. Ironside

Regional Conflict and National Policy. Kent A. Priee, editor
by Jack E. Adams

Land-Office Business: Land and Housing Prices in Rapidly Growing Metropolitan Areas. Gary Sands
by George Nader

World Congress on Land Policy, 1980: Proceedings. M. Cullen and S. Woolery, editors
by Christopher R. Bryant

The Demolitin of Skid Row. Ronald J. Miller
by David Ley

BOOKS RECEIVED/OUVRAGES REÇUS

ABSTRACTS

RÉSUMÉS

------------------------

Vol. 06 No 1 - 1983
Volume VI | 0705-4580 | Spring/printemps 1983

Articles

Parzival Copes
FISHERIES MANAGEMENT ON CANADA'S ATLANTIC COAST: ECONOMIC FACTORS AND SOCIO-POLITICAL CONSTRAINTS

Luc-Normand Tellier
STAGFLATION ET DIFFÉRENCES DE MOBILITÉ ENTRE LE « MONÉTAIRE » ET LE « RÉEL »

Dominique Achour
LES INCITATIONS FISCALES AU RECYCLAGE D'IMMEUBLES COMMERCIAUX

E. Kenneth Grant and Alun E. Joseph
THE SPATIAL ASPECTS AND REGULARITIES OF MULTIPLE INTERREGIONAL MIGRATION WITHIN CANADA: EVIDENCE AND IMPLICATIONS

Sten E. Drugge
REGIONAL AND INDUSTRY EFFECTS ON CANADIAN REGIONAL PAY-RATE PERFORMANCE

J.-P. Ancot
CROISSANCE RÉGIONALE ET RÉGIMES MULTIPLES: UNE APPLICATION À LA CROISSANCE SECTORIELLE DANS LES RÉGIONS DU MARCHÉ COMMUN

Reviews/Comptes rendus

Introduction à la géographie humaine. Antoine Bailly et Hubert Béguin
par Yvon Martineau

Advanced Industrialization and the Inner Cities. Gail Garfield Schwartz, editor
by Maurice Yeates

Canada's Urban Past: A Bibliography to 1980 and Guide to Canadian Urban Studies. Alan F. J. Artibise and Gilbert A. Stelter
by Larry McCann

ABSTRACTS

RÉSUMÉS




Back to Archives/Retour aux Archives

The CJRS gratefully acknowledges the financial assistance of the Social Sciences and Humanities Research Council of Canada. La RCSR remercie le Conseil de recherches en sciences humaines du Canada de son soutien.