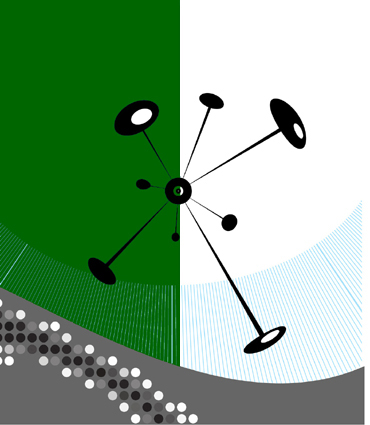 Archives

Vol. 07 No 2 - 1984
Volume VII | 0705-4580 | Fall/automne 1984
Special Theme: Regional Science and Fisheries Analysis / Dossier: Les sciences régionales et l'étude des pêches sous la direction de Parzival Capes & Terry Heaps, Special Editors

Parzival Copes
INTRODUCTION: REGIONAL SCIENCE AND FISHERIES ANALYSIS IN THE CANADIAN CONTEXT

Stephen Kendall
FISHERIES MANAGEMENT PLANNING: AN OPERATIONAL APPROACH TO ADAPTIVE MANAGEMENT OF A RENEWABLE RESOURCE FOR MULTIPLE OBJECTIVES USING QUALITATIVE INFORMATION

David W. Gillen and Richard McGaw
ECONOMIC VALUE OF SALMON ANGLING: ESTIMATES OF WILLINGNESS TO PAY FROM HEDONIC PRICE FLUCTUATIONS

R. Schwindt
STRUCTURAL CHANGE IN THE CANADIAN PACIFIC SALMON FISHERY

Tom Poetschke
COMMUNITY DEPENDENCE ON FISHING IN THE ATLANTIC PROVINCES

Peter Gardner
REGIONAL DEVELOPMENT AND OPTIMAL MANAGEMENT OF THE PRINCE EDWARD ISLAND LOBSTER FISHERY

Article

Béatrice Sokoloff
LE CHOIX DES RÉGIONS: UN NOUVEL ENJEU POUR LE POUVOIR LOCAL AU QUÉBEC?

Research Note/Note de recherche

Claude Marchand et Jeannine Bergeron
LA CONFIGURATION DES FLUX INTERURBAINS DE PASSAGERS SELON QUATRE MODES DE TRANSPORT

BOOKS RECEIVED/OUVRAGES REÇU

ABSTRACTS

RÉSUMÉS

------------------------

Vol. 07 No 1 - 1984
Volume VII | 0705-4580 | Spring/printemps 1984
Dossier: Petites régions et récession économique / Special Theme: Small Regions and Economie Recession

Bernard Vermot-Desroches
AVANT-PROPOS: LA RÉCESSION INDUCTRICE DE NOUVEAUX COURANTS EN SCIENCES RÉGIONALES

Philippe Aydalot
LA CRISE ÉCONOMIQUE ET L'ESPACE: RECHERCHE SUR LES NOUVEAUX DYNAMISMES SPATIAUX

Bernard Guesnier
DÉVELOPPEMENT LOCAL ET MICROREGIONAL: PRIORITÉ À L'INFORMATION

Pierre-André Julien
PETITES RÉGIONS, CRISE ET ENTREPRENEURSHIP

André Joyal
L'APPORT DES ENTREPRISES COMMUNAUTAIRES DANS LES PETITES RÉGIONS DU QUÉBEC

Articles

F. C. Miller
THE IMPACT OF DREE GRANTS ON EMPLOYMENT IN THE ATLANTIC PROVINCES: AN INPUT-OUTPUT ANALYSIS

John A. G. Hansen
CANADA'S POTENTIAL CROPLAND MARGIN

Research Notes/Notes de recherche

Jack C. Stabler
INTERINDUSTRY RELATIONS OF A FRONTIER ECONOMY

Reviews/Comptes rendus

Cities, Poverty and Development: Urbanization in the Third World. Alan Gilbert and Josef Gugler
by Clyde Weaver

Technologie, entreprises et région. Louis-M. Bouliartne et Denis Maillat. Éditions Georgi
par André Lemelin

Six International Development Projects. lan McAlIister, ed.
by J. Barry Riddell

La Participation contre la démocratie. Jacques Godbout
par Richard Morin

La Décentralisation urbaine en Suisse. Angelo Rossi
par Gérald Fortin

ABSTRACTS

RÉSUMÉS




Back to Archives/Retour aux Archives

The CJRS gratefully acknowledges the financial assistance of the Social Sciences and Humanities Research Council of Canada. La RCSR remercie le Conseil de recherches en sciences humaines du Canada de son soutien.