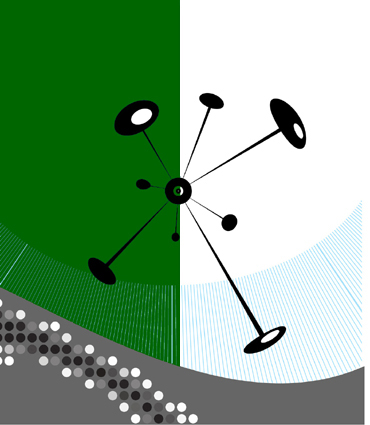 Archives

Vol. 08 No 3 - 1985
Volume VIII | 0705-4580 | Autumn/automne 1985
Dossier : Décentralisation, régions, et la nouvelle économie internationale / Special Theme: Decentralization, Regions, and the New Global Economy

Sous la direcfion de Clyde Weaver, Guest editor

Clyde Weaver
REGIONS, DECENTRALIZATION, AND THE NEW GLOBAL ECONOMY: AN OVERVIEW

Ira M. Robinson
APPRECIATION: TO HARVEY S. PERLOFF

Luis Suarez-Villa
INDUSTRIALIZATION IN THE DEVELOPMENT WORLD: PROCESS CYCLES AND THE NEW GLOBAL DIVISION OF LABOUR

Bernard Planque
DÉCENTRALISATION ÉCONOMIQUE ET DÉCENTRALISATION POLITIQUE EN FRANCE

Meric S. Gertler
INDUSTRIALISM, DEINDUSTRIALISM, AND REGIONAL DEVELOPMENT IN CENTRAL CANADA

Douglas Webster
CANADIAN REGIONAL DECENTRALIZATION IN THE NEW GLOBAL CONTEXT: MYTH OR REALITY?

André Joyal
LE RÔLE DU TIERS-SECTEUR DANS LE DÉVELOPPEMENT ÉCONOMIQUE ET RÉGIONAL

Ezzeddine Moudoud
L'IMPOSSIBLE RÉGIONALISATION « JACOBINE » ET LE DILEMME DES DISPARITÉS RÉGIONALES EN TUNISIE

Reviews/Comptes rendus

Marco Cenzatti
BOOK REVIEW ESSAY: A PROBLEMATIC SHIFT

ABSTRACTS

RÉSUMÉS

------------------------

Vol. 08 No 2 - 1985
Volume VIII | 0705-4580 | Summer/été 1985

Espace et Développement / Space and Development

PRÉFACE

J. H. P. Paelinck et M. Polèse
PRÉSENTATION DES CONTRIBUTIONS: L'ANALYSE RÉGIONALE DANS LE CONTEXTE DES PAYS EN VOIE DE DÉVELOPPEMENT: DES ILLUSIONS À LA RÉALITÉ

INTRODUCTION: REGIONAL ANALYSIS IN THE CONTEXT OF DEVELOPING COUNTRIES - FROM ILLUSION TO REALITY

Georges Anglade
SUR LA PERTINENCE DE L'ÉCHELLE DE LA RÉGIONALISATION : LE CAS D'HAÏTI

William J. Coffey and Laurence A. Lewis
AN APPROACH TO DEVELOPMENT PLANNING IN THE HAITIAN CONTEXT

Christian M. Dufournaud and Rodney R. White
UN MODÈLE INTERRÉGIONAL DES INTERACTIONS ENTRE L'URBANISATION ET L'ENVIRONNEMENT: LE CAS DU SÉNÉGAL

lan McAllister
POST-WAR APPROACHES TO REGIONAL DEVELOPMENT: SOME COMPARISONS BETWEEN THE INDUSTRIAL WEST AND THIRD WORLD NATIONS WITH MIXED ECONOMIES

Roger A. Roberge
NATIONAL URBANIZATION STRATEGIES AND URBAN POVERTY IN BRAZIL: AN ANALYSIS OF VARIATIONS IN THE URBAN HIERARCHY

Pavel Turcan
LES ACTEURS DU DÉVELOPPEMENT ET LES ACTEURS DU BLOCAGE DANS LES RÉGIONS RURALES

Comment/Commentaire

Luc-Normand Tellier
COMMENTAIRE SUR « UN MODÈLE INTERRÉGIONAL DES INTERACTIONS ENTRE L'URBANISATION ET L'ENVIRONNEMENT: LE CAS DU SÉNÉGAL », DE CHRISTIAN M. DUFOURNAUD ET RODNEY R. WHITE

Reviews/Comptes rendus

Evaluating Urban Planning Efforts. lan Masser, editor
by J. W. Wilson

Multi-Criteria Evaluation for Urban and Regional Planning. H. Voogd
by Brian H. Massam

Agricultural land in an Urban Society. Owen J. Furuseth and John T. Pierce
by Barry Smit

ABSTRACTS

RÉSUMÉS

------------------------

Vol. 08 No 1 - 1985
Volume VIII | 0705-4580 | Spring/printemps 1985

Articles

Donald J. Savoie
CASH INCENTIVES VERSUS TAX INCENTIVES FOR REGIONAL DEVELOPMENT: ISSUES AND CONSIDERATIONS

Thomas A. Hutton and H. Craig Davis
THE ROLE OF OFFICE LOCATION IN REGIONAL TOWN CENTRE PLANNING AND METROPOLITAN MULTINUCLEATION: THE CASE OF VANCOUVER

William J. Milne
A LEADING REGION APPROACH TO WAGE DETERMINATION IN CANADA: AN ECONOMETRIC ANALYSIS

Ernest H. Oksanen and James R. Williams
A SPATIAL TAXONOMY OF EMPLOYMENT SPECIALIZATION IN CANADIAN MANUFACTURING

Research Notes/Notes de recherche

M. A. Reeves and W. A. Kerr
THE REGIONAL IMPLICATIONS OF THE INCREASING EMPHASIS ON MONETARY POLlCY

Rodrigue Tremblay
THE REGIONAL IMPACT IN CANADA OF FREE TRADE

Reviews/Comptes rendus

Médicométrie régionale. Antoine S. Bailey and Michel Périat, editors
par Peter M. Foggin

Regional Analysis and the New International Division of Labour. Frank Moulaert and Patricia W. Salinas, editors
by J. H. Bradbury

An Introduction to Urban Renewal. Michael S. Gibson and Michael J. Langstaff
by John Belec

The Urban Retailing System: Location, Cognition and Behaviour. R. B. Potter.
by Hugh Gayler

The Urban Kaleidoscope: Canadian Perspectives. Leslie W. Kennedy
by John N. Jackson

Rural Development: Growth and Inequity. Bruce L. Greenshields and Margot A. Bellamy, editors
by D. R. F. Taylor

Le Choc Démographique. Georges Mathews
par Danielle Gauvreau

ABSTRACTS

RÉSUMÉS




Back to Archives/Retour aux Archives

The CJRS gratefully acknowledges the financial assistance of the Social Sciences and Humanities Research Council of Canada. La RCSR remercie le Conseil de recherches en sciences humaines du Canada de son soutien.