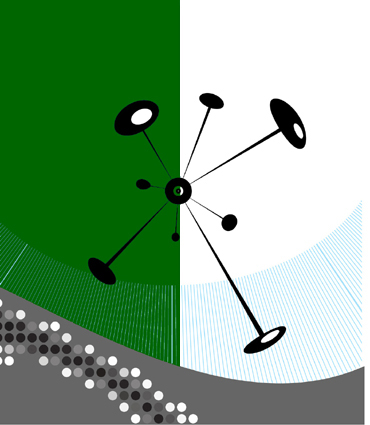 Archives

Vol. 09 No 3 - 1986
Volume IX | 0705-4580 | Autumn/Automne 1986

Articles

Michel Boisvert
LE REGROUPEMENT INTERMUNICIPALE EN MRC : UNE CONCEPTION OPÉRATIONNELLE AVEC APPLICATION À LA MAURICIE

E. Kenneth Grant and John Vanderkamp
REPEAT MIGRATION AND DISAPPOINTMENT

Torben Drewes
REGIONAL UNEMPLOYMENT DISPARITY AND MARKET ADJUSTMENT FAILURE

Research Notes/Notes de recherche

Rodolphe Lamarche
HIGH TECHNOLOGY, TELECOMMUNICATIONS AND REGIONAL DEVELOPMENT: A SURVEY OF THE LITERATURE

Fernand Mattart
L'IMPACT DU COMMERCE EXTÉRIEUR SUR LA MAIN-D'OEUVRE DE LA RÉGION ATLANTIQUE

Frank J. Atkins
FREE TRADE, ECONOMIC REGIONS AND THE FOREIGN EXCHANGE RATE

Review Symposium/Tour de table sur un livre

INTERMETROPOLITAN MIGRATION IN CANADA: CHANGING DETERMINANTS OVER THREE DECADES/MIGRATIONS INTERMÉTROPOLITAINES AU CANADA: ÉVOLUTION DES CAUSES AU COURS DE TROIS DÉCENNIES
by/par R. Paul Shaw

James Pooler
INTRODUCTION/PRÉSENTATION

Slaniey W. Winer
CHALLENGING ISSUES IN THE STUDY OF FISCALLY-INDUCED MIGRATION

John Vanderkamp
ON TESTING THE HUMAN CAPITAL MODEL OF MIGRATION

K. L. Liaw
COMMENTARY ON INTERMETROPOLITAN MIGRATION IN CANADA

Jacques Ledent
UNE ANALYSE ÉCONOMÉTRIQUE DE LA MIGRATION PARTICULIÈREMENT RÉUSSIE

Gordon L. Clark
POLITICS AND ACADEMIC INNOCENCE: A CRITICAL REVIEW

R. Paul Shaw
COMMENTS IN REPLY: NEW DIRECTIONS IN MIGRATION RESEARCH

Reviews/Comptes rendus

Fernand Martin
TECHNOLOGY, REGIONS AND POLICY
John Reese, editor

John Hitchcock
PLANNING CANADIAN COMMUNITIES: AN INTRODUCTION TO THE PRINCIPLES, PRACTICE AND PARTICIPANTS
by Gerald Hodge

William J. Milne
ON REAL WAGE UNEMPLOYMENT
by D. J. Daly and D. C MacCharles

Paul Bodson
ESSAIS SUR LE DÉVELOPPEMENT RÉGIONAL
textes réunis par Donald J. Savoie et André Raynaud

Laurent Deshaies
DU LOCAL À L'ÉTAT: LES TERRITORIALITÉS DU DÉVELOPPEMENT
par Hugues Dionne, Christiane Gagnon et Juan-Luis Klein, directeurs

Claude Rioux
LE PARI DE L'INDUSTRIALISATION RURALE. LA CAPACITÉ D'ENTREPRENDRE DANS LES RÉGIONS RURALES DES PAYS INDUSTRIALISÉS
par Michel Quévit

Jacques Ledent
INTERDÉPENDANCES SPATIALES ET THÉORIE MODERNE DE L'INFORMATION
par Bernard Vermot-Desroches

Michel Boisvert
AMÉNAGEMENT ET DÉVELOPPEMENT. VERS DES NOUVELLES PRATIQUES?
par J.-L. Klein, C Andrew, P. W. Boudreault et R. Morin

ABSTRACTS

RÉSUMÉS

------------------------

Vol. 09 No 2 - 1986
Volume IX | 0705-4580 | Summer/Été 1986

Articles

Sherif Rushdy, Graham C. Power and Patrick G. Cadden
HOUSING POLICIES FOR A NEWLY-CREATED RESOURCE TOWN: A NEW APPLICATION OF THE BOOM H SIMULATION MODEL IN CANADA

Paul Villeneuve et Damaris Rose
FORCE DE TRAVAIL ET REDÉPLOIEMENT INDUSTRIEL DANS LA RÉGION DE QUÉBEC, 1971-1981

Research Notes/Notes de recherche

Jack C. Stabler
BRANCH LINE ABANDONMENT AND PRAIRIE TOWNS-ONE MORE TIME

Claude Marchand
BIAIS RÉGIONAUX ET SECTORIELS DANS LA TRANSMISSION DES FLUCTUATIONS ÉCONOMIQUES

Yves Rabeau et Paula Santos
LES SALAIRES ET LES RÉGIONS: RÉSULTATS SUPPLÉMENTAIRES À L'AIDE DE MICRO-DONNÉES

James A. Brox
CAPACITY UTILIZATION AND PRODUCTIVITY IN CANADA: A PROVINCIAL ANALYSIS

Reviews/Comptes rendus

Maurice Yeates
THE MYTH OF THE NORTH AMERICAN CITY: CONTINENTALISM CHALLENGED
by Michael A. Goldberg and John Mercer

A. Hecht
THE REGIONAL STRUCTURE OF THE CANADIAN ECONOMY
by O. F. G. Sitwell and N. R. M. Seifried

James W. Young
TECHNOLOGICAL CHANGE AND REGIONAL DEVELOPMENT
A. Gillespie, editor

Philip M. Coppack
URBANIZATION AND SETTLEMENT SYSTEMS, INTERNATIONAL PERSPECTIVES
L. S. Boume, R. Sinclair, and K. Dziewonski, editors

David F. Walker
FREE MARKET ZONES: DEREGULATING CANADIAN ENTERPRISE
by Herbert Grubel

Yvon Bigras
ÉCONOMIE SPATIALE: RATIONALITÉ ÉCONOMIQUE DE L'ESPACE HABITÉ
par Luc-Normand Tellier

Pierre Fréchette
ÉCONOMIE URBAINE ET RÉGIONALE
par Philippe Aydalot

Luc-Normand Tellier
LE NOUVEAU POUVOIR: ESSAI SUR LA DÉCENTRALISATION
par Paul Graziani

Marc U. Proulx
AMÉNAGEMENT ET POUVOIR LOCAL
par Annick Germain et Pierre Hamel

ABSTRACTS

RÉSUMÉS

------------------------

Vol. 09 No 1 - 1986
Volume IX | 0705-4580 | Spring/Printemps 1986

Articles

Fernard Martin
L'ENTREPRENEURSHIP ET LE DÉVELOPPEMENT LOCAL: UNE ÉVALUATION

Yves Rabeau
LES SALAIRES, LES RÉGIONS ET LA STABILISATION ÉCONOMIQUE

Policy Debate / Analyses et débats

Thomas J. Courchene and James R. Melvin
CANADIAN REGIONAL POLICY: LESSONS FROM THE PAST AND PROSPECTS FOR THE FUTURE

Donald J. Savoie
COURCHENE AND REGIONAL DEVELOPMENT: BEYOND THE NEOCLASSICAL APPROACH

James D. McNiven
REGIONAL DEVELOPMENT POLICY IN THE NEXT DECADE

Research Notes/Notes de recherche

L. S. Bourne
COMPARING URBAN SYSTEMS: MEASUREMENT CRITERIA AND EMPIRICAL EVALUATIONS

H. Craig Davis
INCOME AND EMpLOYMENT MULTIPLlERS FOR SEVEN BRITISH COLUMBIA REGIONS

Comment/Commentaire

Ronald E. Miller
SIGNIFICANCE OF INTERREGIONAL FEEDBACKS FOR CANADIAN AND REGIONAL ENERGY pOLlCY DECISIONS: A COMMENT

Reviews/Comptes rendus

Michael Bradfield
REVIEW ESSAY: MACDONALD ROYAL COMMISSION REPORT

André Lemelin
L'ENTREPRISE MULTINATIONALE ET L'ÉTAT. UN EXEMPLE DU COUPLE FASCINATION-RÉPULSION
by Bernard Bonin

Réjean Lachapelle
LE CHOC DÉMOGRAPHIQUE
by Georges Mathews

A. E. Joseph
THE GEOGRAPHY OF PUBLIC FINANCE
by R. J. Bennett

Marion Sleele
HOUSING POLICIES AND ECONOMIC POWER: THE POLITICAL ECONOMY OF OWNER OCCUPATION
by Michael Bali

ABSTRACTS

RÉSUMÉS




Back to Archives/Retour aux Archives

The CJRS gratefully acknowledges the financial assistance of the Social Sciences and Humanities Research Council of Canada. La RCSR remercie le Conseil de recherches en sciences humaines du Canada de son soutien.