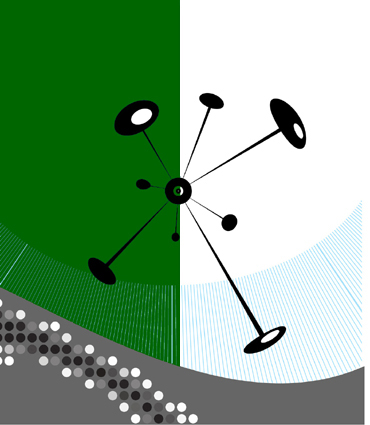 Archives

Vol. 23 No 3 - 2000
Vol. XXIII | 0705-4580 | Autumn/automne 2000

Articles

J. BURBIDGE AND R. FINNIE
The Inter-Provincial Mobility of Baccalaureate Graduates: Who Moves and When

A. KAZEMIPUR
Ecology of Deprivation: Spatial Concentration of Poverty in Canada

S. MARKEY, J. T. PIERCE AND K. VODDEN
Resources, People and the Environment: A Regional Analysis of the Evolution of Resource Poliey in Canada

A. SKABURSKIS
Housing Priees And Housing Density: Do Higher Priees Make Cities More Compact?

L. SOROKA
Male/Female Urban Income Inequality: The Soaring Nineties

Dialogue

J. F. MELIGRANA
Toward a Process Model of Local Government Restructuring: Evidence From Canada

Research Notes / Notes de recherche

G. E. YOUNG AND A. WOODROW
Factors Associated with Law Incarnes Among Rural Single Mothers in Canada

Book Review/Compte rendu

Hervé Gumuchian et Claude Marois, Initiation à la recherche en géographie. Aménagement, développement territorial, environnement
par Paul Villeneuve

Abstracts

Résumés

------------------------

Vol. 23 No 2 - 2000
Vol. XXIII | 0705-4580 | Summer/Été 2000

Articles

M. POLÈSE
Is Quebec Special in the Emerging North American Economy? Analysing the Impact of Continental Economie Integration on Canadian Regions


S. O'HAGAN AND W. P. ANDERSON
Canadian Foreign Direct Investment in the U.S.: A Discrete Choice Analysis Approach


A. JOYAL, L. DESHAIES AND S MCCARTHY
The Dynamism of Manufacturing SMEs in the North-Atlantic Islands: A Case Study


J. LAYNE
Marked for Success? The Winnipeg Core Area Initiative's Approach to Urban Regeneration


M. B. GREEN, S. P. MEYER AND R. B. McNAUGHTON
A Spatial-Sectoral Home and Host Country Assessment of United States Direct Investment in Canada


A. SKABURSKIS AND R. TOMALTY
The Effects of Property Taxes and Development Cost Charges on Urban Development: Perspectives of Planners, Developers and Finance Officers in Toronto and Ottawa

Dialogue

B. LAMY
Urbanisation et évolution urbaine: l'exemple de la ville de Querétaro au Mexique

Y. DION ET C. LACOUR
La revanche du sectoriel et le renouveau de l'espace

Book Reviews/Comptes rendus

Walter Isard, Methods of Interregional and Regional Analvsis
by Jack C. Stabler

Abstracts

Résumés

------------------------

Vol. 23 No 1 - 2000
Vol. XXIII | 0705-4580 | Spring/Printemps 2000
Special Issue / Numéro spécial : Provincial and Municipal Restructuring ln Canada: Assessing Expectations and Outcomes / La restructuration provinciale-municipale au Canada: une évaluation des attentes et des résultats / Sous la direction de / Guest Editors: I. VOJNOVIC AND D. POEL

C. BRYANT
Message from the Editor / Un mot du directeur

Articles

I. VOJNOVIC AND D. POEL
Provincial and Municipal Restructuring in Canada: Assessing Expectations and Outcomes
La restructuration provinciale-municipale au Canada: une évaluation des attentes et des résultats

E. SLACK
A Preliminary Assessment of the New City of Toronto

D. POEL
Amalgamation Perspectives: Citizen Responses to Municipal Consolidation

I. VOJNOVJC
Municipal Consolidation, Regional Planning and Fiscal Accountability: The Recent Experience in Two Maritime Provinces

R. BISH
Evolutionary Alternatives for Metropolitan Areas: The Capital Region of British Columbia

R. F1SCHLER AND J. WOLFE
Regional Restructuring in Montreal: An Historical Analysis

L. QUESNEL
Municipal Reorganisation in Quebec

A. SANCTON
Amalgamations, Service Realignement and Property Taxes: Did the Harris Government Have a Plan for Ontario' s Municipalities)

J. McDAVID
Alternative Service Delivery in Canadian Local Governments: The Costs of Producing Solid Waste Management Services

Book Reviews/Comptes rendus

Andrew Sancton, Merger Mania, The Assault on Local GOl'emmell!
by Harold Chorney

Abstracts

Résumés




Back to Archives/Retour aux Archives

The CJRS gratefully acknowledges the financial assistance of the Social Sciences and Humanities Research Council of Canada. La RCSR remercie le Conseil de recherches en sciences humaines du Canada de son soutien.